A [Brief] Leagues Cup Stats Breakdown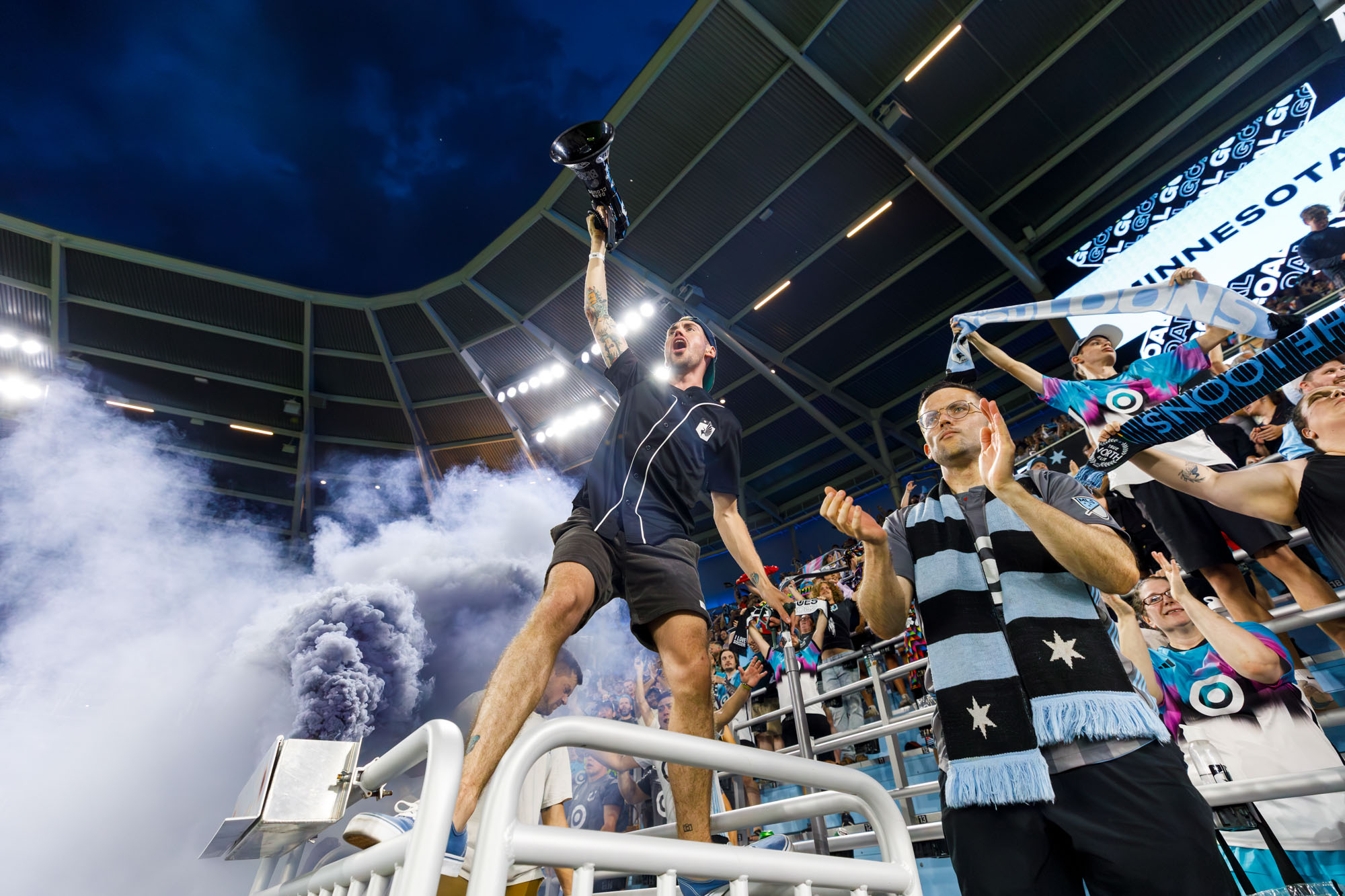 After going 3-1 with two shootout wins through four matches, Minnesota United's run in the Leagues Cup ended last weekend, after an embarrassing 5-0 loss to Nashville SC in the quarterfinals. Ahead of the Loons return to MLS play, it's time to take a look at MNUFC's stats and performance in the 2023 edition of the Leagues Cup. First as a disclaimer, the Leagues Cup website is missing quite a few different statistics that are normally reported in MLS match stats. This has required sourcing some stats from Fotmob and from footystats.org along with an abbreviated format.
Offence
Starting out with the offence, during the Leagues Cup, Minnesota had a very potent and threatening attack for a team who relied on their defence as much as the Loons did. This is, in no overstatement, heavily due to the performances of Bongokuhle Hlongwane and Emanuel Reynoso. The two players combined for 9 of MNUFC's 11 goals in the competition along with Reynoso obtaining 6 assists, the most in the competition ahead of the final between Nashville and Inter Miami. Hlongwane himself snagged 7 of Minnesota's goals, Scoring on 77.8% of his shots and is second in total goals with seven. Only behind Lionel Messi of Inter Miami.
As a team Minnesota's offence output massively outperformed expectations. Per footystats.org the Loons had a total xG of just 1.08, but actually averaged 2.2 goals per game, exceeding the amount by 1.02. Only if the four games the Loons scored in are factored, that average jumps to 2.75 goals per game. Coupling a massive outperformance of their actual to expected goals, MNUFC accomplished this on only 59 total shots and 22 shots on target, in comparison their opponents combined for 97 shots against and 29 shots on target.
Transition
Now to look at the numbers of what I will categorise as transition for this piece; possession, passing, clearing, and tackling. The statistics show that this is the aspect where Minnesota struggled most, although that should be clarified as the style the Loons played during the Leagues Cup was a defensive based counterattack, akin to something from the likes of Union Berlin. The most telling of these numbers on how well that worked for MNUFC was in the opening match against Puebla. Holding 31% possession, completing 72.7% of passes, making 19 clearances, being intercepted 11 times, and narrowly out-tackling Puebla, Minnesota picked up a dominant 4-0 win. Playing out of the back and on the counter was also necessitated by the number of times the Loons had to play down a man due to a red card. Which happened three times across five matches.
Defence
Sliding from transition down to the defence, by all numbers the Loons excelled in their efforts on defence. Holding an average of just 34.4% possession and facing an average of nearly 20 shots against over the course of the competition. This required Minnesota United's defence to do a lot of the heavy lifting and constantly play on the counter. Out of 97 shots attempted across the five matches, Minnesota forced their opponents to shoot from outside the 18 yard box a total of 31 times. Their best showing coming against Club Deportivo Toluca in the Round of 16 as they forced Diablos Rojos to take a majority of their 29 shots from distance.
While the Loons did well at forcing their opposition outside to take shots from distance. They also managed to block more shots than the opponent in all but one match. The top performance once again, coming against Toluca with 12 blocks. The combination of the two factors did not stop Minnesota's five opponents from making goalkeeper Dayne St. Clair work for each one of his performances. The high amount of shots and possession meant that Dayne St. Clair was called upon more than the the opposing keeper in all but one match. That being MNUFC's 4-0 win over Puebla, while the only truly poor performance by the defence being in the 5-0 loss to Nashville.
Discipline
Wrapping up this abbreviated look into Minnesota's statistical performance in the Leagues Cup is discipline. MNUFC committed a total of 59 fouls across the Leagues Cup compared to just 49 from the teams they faced. On the opposite side their opponents racked up at 11 for yellow cards compared to Minnesota United's smaller 8. The largest issue for Minnesota was their red cards, three total were issued across five matches.
Obviously it [the ejection] does affect the way you play with 10 men: You get strung out, suddenly the game gets shifted side-to-side with the way that they play and they do pull. They do work the penalty area really well. They put good crosses in the box. They've got good people in good spots in the box, and they attack those spaces really, really well.

– Adrian Heath after loss to Nashville SC
Two of those three were direct red cards and one was issued following a second yellow card. While MNUFC did go on to win two of those three, one of the wins took a shootout while in the loss to Nashville, every goal came after the red card and a massive tide change favouring Nashville SC.
---
Northland Soccer Journal thanks our Patrons for supporting our coverage.
If you would like to support independent soccer media, subscribe to NSJ on Patreon.