Three Questions for the New Season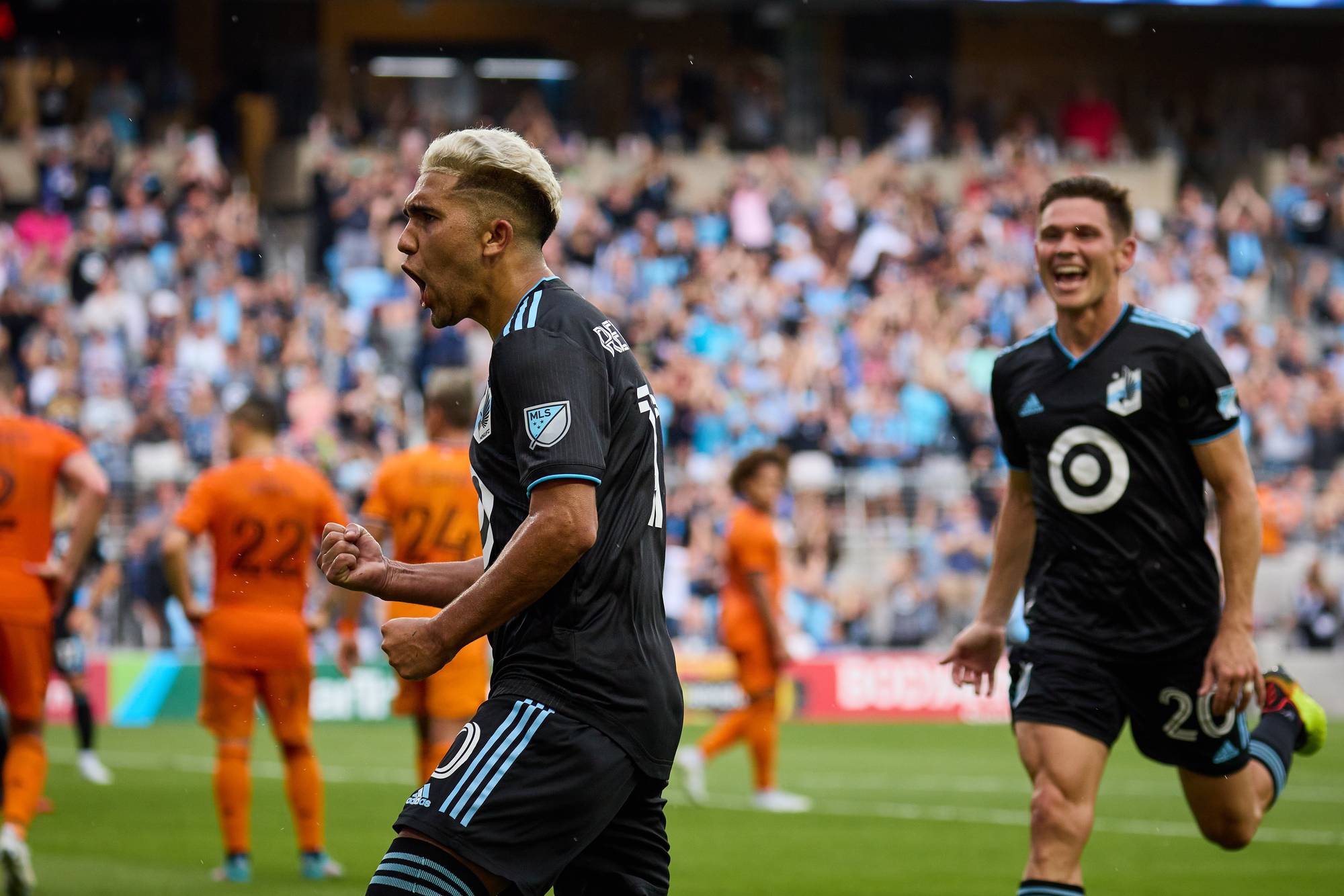 The preseason of hype and marketing, speculation, and rumors is almost over. As the games begin, here are three questions I will be thinking about through the 2023 MLS season.
1. Will the kids play? Will the kids develop?
Much has been made of the youth movement at MNUFC. Ten of the twenty-nine players on the roster are 24 years old or younger, and there are nine at  25 and under, who either will be starting or will be competing for considerable playing time this season. Coach Adrian Heath has been, in the past, admittedly reluctant to play the kids, and for good reason. Or at least three good reasons: Ozzie Alonso, Vito Mannone, and Ike Opara. Too simply, with those three signings in 2019 MN United went from being bottom of the league in goals against to a perennial playoff contender.
But if 2019 was a turn-around year made possible by veteran signings it was also the year of that SuperDraft, that draft that continues to be an anomaly, when the club acquired Hassani Dotson, Chase Gasper, and Dayne St. Clair. 2019 can be shorthand, then, for two things: the club has been committed to signing veteran – and so already developed – players, and the club has had an incredibly hard time signing and developing young players. Structurally MNUFC has had well-publicized difficulties setting up a youth development system. In addition to the drafts and young signings that simply haven't worked out, and although it is still very early (not quite eight years since being promoted to MLS) it is hard to point to any one young player who has gotten obviously and demonstrably better, better than they would have been from the natural maturing of their talent, by being a Loon. So if this is a youth movement, the question is not only will the kids play? but will the kids develop?
2. Can the team find some consistency?
Early in preseason, Heath set down a marker of expectation for 2023: "The first thing we speak about that's the minimum requirement is making the playoffs… I think sometimes we forget that the last four years we've made the playoffs and are the only team in the West to have done it. We should take something from that, but we didn't go far enough in the playoffs." In week three of preseason he added this: "Last year, we had a poor start and then we had that real purple patch of 13 games where we only lost one game. I think we took the most points in the league, that was in L.A. at that time, and then we had a bad finish. It was too streaky for me. I want us to be at a level where we're never as high as we were at some stage during that 13-game unbeaten run, but not as bad as we were in the two in the beginning and at the end of the season." Which is to say, quality will be measured by consistent results, and the team will hope to find the consistent results to make the playoffs, as the basis for putting together a strong MLS Cup run.
Which is fair enough as far as it goes. Of course, with the rumored expansion of the playoffs to eighteen teams (out of twenty-nine) simply making the playoffs this year will be a quite low bar. But that's not even all of it, so let's push this question to something bigger than that: What would good, consistent play look like in a season when the club contested all four trophies available to it: the Supporter's Shield, the MLS Cup, the US Open Cup, and now the Leagues Cup? Each of these trophies requires a different kind of consistency, as well as a different kind of quality, and together they make for a rather diverse measuring of the club and the team. It is one thing to suffer to secure a much needed point in Houston in July, another to tear off a run-of-form in a three or four week tournament, and still another to rise to the occasion against a second division team playing for nothing but guts and glory. With all of this and in all of this, what could consistency and quality look like?
3. MLS 3.5 or 4.0?
At the beginning of last season commissioner Don Garber suggested that MLS was settling into the second tier of the global soccer market. "When I think about our themes for the year," he said then, "it's really new facilities coming on, it's the World Cup, it's this incredible energy and success of our player development model and our investment in international player transfers and our success in player sales." Most MLS clubs have built out a kind of institutional and infrastructural stability while generating a level of community energy and excitement to be destinations for both international and domestic players. At the same time, MLS is becoming a seller's league, developing and moving players, again, both international and domestic, through the global transfer market.
In this context, MLSxAppleTV+ is the biggest news of the off-season. The money and exposure and prestige the deal provides will go a long way to strengthen the league's position as a destination and as a marketplace for players. The deal is also the satisfaction of much of the league's recent rapid growth. Expansion into a geographically national league was a prerequisite of a big media deal, while that big media deal was one of the key promises on which much of the league's speculative value was based. For whatever else it does for the fan experience, the finances are impressive: by some estimates the league's previous media deal was worth about $65 million a year for the league, shared amongst clubs. This new deal will most likely be worth about $300 million a year. The league and clubs will be taking on more media production responsibilities, but still, that's real money.
A less heralded bit of recent league news is the announced end of the Allocation Order. It is rightly hard to get too excited about the end of a rather arcane and for the casual fan uninteresting roster rule. But by getting rid of the Allocation Order the league is going against precedent. MLS has, in the past, attempted to solve its structural and organizational problems and limitations by adding more rules. When a problem arose, rather than rethink the system, an additional layer or mechanism was added, creating an incredibly complicated organization that often and in many ways works against itself. While MLS is, to say it again, a league committed to stability and parity, the finances of the AppleTV deal provide the league and clubs a level of financial security they have not had. Will this year be the beginning and hesitant stepping into a new version of MLS, where some of the tight constraints and rules are let go, or will the opportunity of the media deal become an occasion for simply more tinkering around the edges?
---
Northland Soccer Journal thanks our Patrons for supporting our coverage.
If you would like to support independent soccer media, subscribe to NSJ on Patreon.