Opponent Insight with The Mane Land's Ben Miller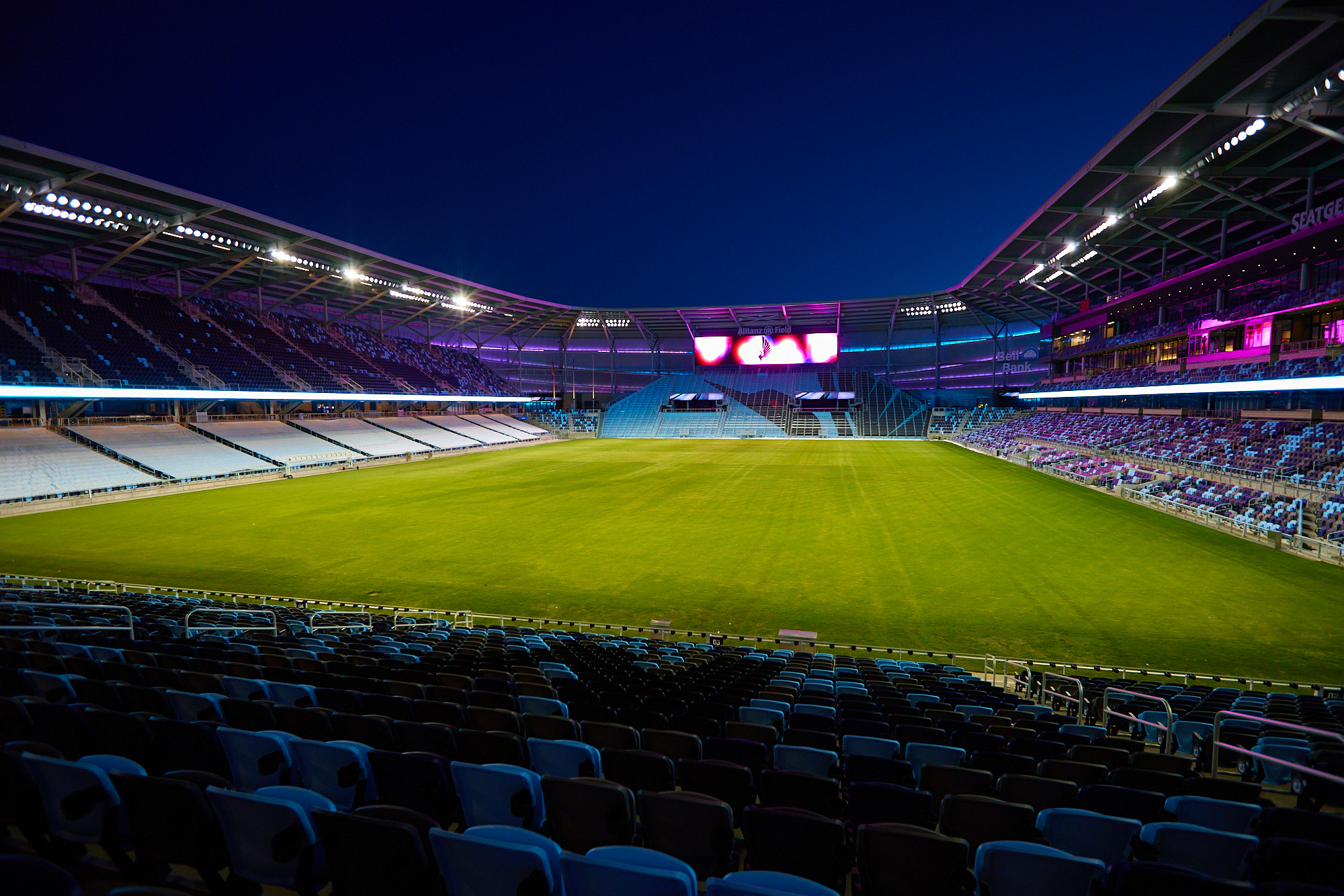 In January of 2023, The Mane Land along with many other SBNation sites, ours included, were impacted by Vox's decision to end support for many MLS, NHL blogs, and podcasts. Just like ourselves, The Mane Land relaunched independently of SBNation on a brand new site. We were lucky enough to speak with their own Ben Miller to get the inside scoop on the Lions ahead of Matchday 8 this weekend.
Ashle: You had asked this question first so we'll flip it back to you. Talk me through Orlando's transfer business from the end of last season until now. What were the key departures, if any, and who has come in to replace them?

Ben: There's a lot to cover here. Starters and key players Junior Urso, Joao Moutinho, and Ruan are all with new teams, as are rotational players Andres Perea, Benji Michel, Nicholas Gioacchini, and Jake Mulraney. Tesho Akindele has retired, Alexandre Pato is gone, and backup Joey DeZart is also gone. Moutinho and Ruan have been replaced by Luca Petrasso and Rafael Santos at fullback, Felipe Martins and Dagur Dan Thorhallsson have come in to help fill Urso and Perea's void, and other new arrivals include Ramiro Enrique on a U-22 Initiative deal at forward, and Martin Ojeda as a DP forward, while Duncan McGuire, Shakur Mohammed, and Abdi Salim all arrived through the draft.

 Ashle: Orlando City has gone 2-2-2 with 8 points through 6 matches. Can you elaborate more on Orlando's season to this point?

Ben: It's been a little stop-start to this point. Competing on two fronts due to the CCL combined with injuries to Antonio Carlos and Ercan Kara mean its hard to get a really good read on what this team is, and what the expectations should be. On paper, the Lions should be having plenty of joy on the offensive end of the field with the pieces that they have, but so far that has not been the case. Obviously it takes time for new pieces to gel and I'm not starting to ring alarm bells just yet, but I do want to see more cohesiveness and goalscoring, and soon.

Ashle: Orlando City has had a very fluid lineup through 6 matches. 21 different players have been in the Starting XI and 22 have made at least one appearance so far. What impact do you feel that constant rotation has had on the team?

Ben: It's absolutely been a factor. Between the CCL and the injuries that I mentioned earlier, there hasn't been any consistency in the lineup, and you need consistency when you're integrating new pieces into a team. That hasn't happened and I think its had a negative effect. I'm very curious to see what this team looks like now that its healthy and is coming off a full 14 days of rest. With that much time to get in work on the training ground, we need to see more out of Orlando, or an already restless fanbase is going to start getting extremely unhappy.

Ashle: Who would be your keys players for Minnesota fans to watch out for? Are there any players expected to miss the match? What are your predictions for this weekend's clash?

Ben: The guys to watch will be Facundo Torres, Mauricio Pereyra, and Martin Ojeda. Ercan Kara is listed as questionable, but otherwise the injury report is empty. So far, the Lions have looked better on the road than at home and I'm going to predict that continues with a 2-1 win.
Our own Alan Van Wyk got the chance to chat with Ben from The Mane Land about Minnesota United ahead of this weekend's matchup and appear on this week's PawedCast discussing the match as well.
---
Northland Soccer Journal thanks our Patrons for supporting our coverage.
If you would like to support independent soccer media, subscribe to NSJ on Patreon.