Minnesota falls for the first time in 2023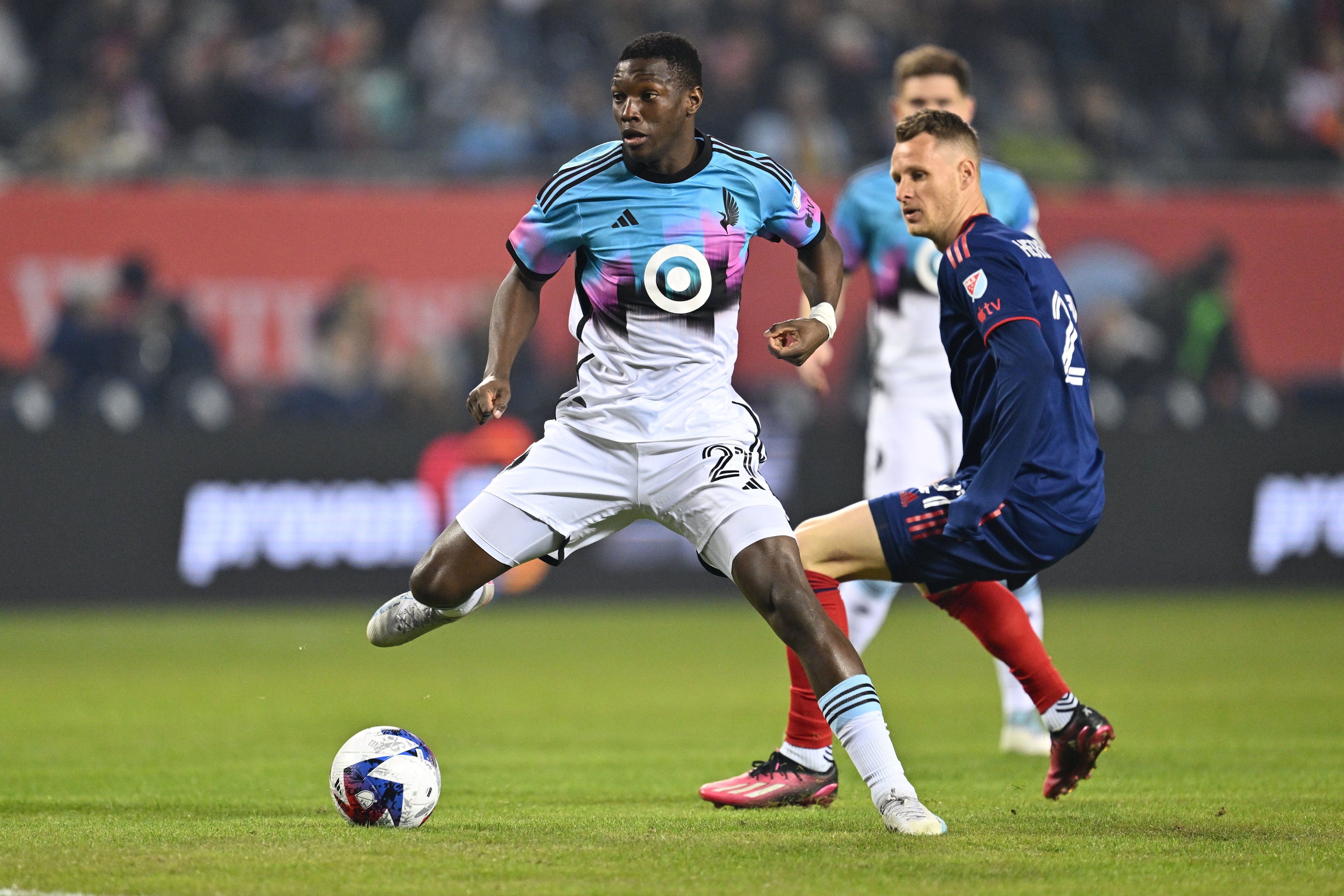 Minnesota United entered Saturday night's match in Chicago unbeaten and with a 3 match winning streak away from home in 2023. With wins over Dallas, Colorado, and most recently St. Louis, so a similar result was expected in Chicago. The Fire on the other hand came into the match with a 1-1-3 record and played DC United to a scoreless draw the weekend before. MNUFC also carried a historical edge into the match, being 3-1-1 all time against Chicago entering Saturday night. Unfortunately for Minnesota, the ending wanted would not be the case, as they would leave the Windy City after having suffered a 2-1 defeat on the back of a first half brace from former Loon, Kei Kamara.
"You know, we were second best in every department in the first off, individually collectively, second best. Second off, we managed to get ourselves back in the game and short a little bit," Adrian Heath said to the media following the loss.
Match Thread| Starting XI for #LegionOfLoons and #CF97

Lod back in the lineup and Sang Bin Jeong on the bench for #MNUFC tonight in the Windy City.

Kickoff set for 7:30pm and the match is FREE on Apple TV tonight pic.twitter.com/27ZyHaGRcq

— Northland Soccer Journal (@NorthlandSoccer) April 8, 2023
Robin Lod would return to the lineup for the first time since before the International Break, having missed last weeks match in St. Louis  due to illness. New acquisition Sang Bin Jeong would also be listed in the matchday lineup for the first time since signing with Minnesota on March 22nd.
While Minnesota got the first shot of the match off in the 8th minute, Chicago dominated every facet of action in the first half. The hosts first shot came in the 13th minute off a header from Maren Haile-Selassie that would go wide of goal. Kei Kamara also got his first shot on another missed header in the 17th minute. Seven minutes later, Kamara was awarded his first goal following a VAR review for offsides, on a shot that appeared to deflect off Miguel Tapias right heel before slipping between Dayne St. Clair and the near side post.
"He's a threat of crosses. He's a big target. And I think we made it easy for him by not getting tied to him when we should have," Michael Boxall said about Kei Kamara post match. "And then when you give them time and space to the wide areas to cross the ball to him, we do a free run of things. It's you got to have a long night and we've dug ourselves a hole that first half."
MNUFC managed a slight reprieve, snagging a few more shots in the 32nd minute. Robin Lod's shot was pushed out of play by goalkeeper Chris Brady. On the ensuing corner that followed, Wil Trapp's shot would also be saved by Brady keeping the match 1-0 with 10 minutes to play in the first half. The Loons would only manage one more shot in the half, that being an off target shot from Robin Lod in the 39th minute.
"The first half, we didn't do anything. We didn't have enough ball in their half of the field, we didn't have enough possession in their half of the field. We didn't work the penalty area nearly enough," stated Minnesota manager Adrian Heath.
Kei Kamara struck once again in the 36the minute, with the goal coming after Arnaud Souquet sent a cross deep into the box allowing Kamara to sprint in and send a diving header into the far corner of the goal past Dayne St. Clair.
"He didn't mince words. Like I just touched on, I think it was a situation in which we got away from what's made us successful so far this season which is battling, is winning duels, is winning first and second balls, it's competing. I don't think Chicago [Fire FC] felt us at all in the first half, so halftime was that wakeup call," Wil Trapp stated in the post match press conference of the first half.
"Well, we had a few choice words and made people aware of what their responsibilities were, Adrian Heath stated about his halftime talk. "And as I said, it's a collective it always is, you know, we individually and collectively, we will do a second best in everything. And I'll just make sure that everybody was aware of that."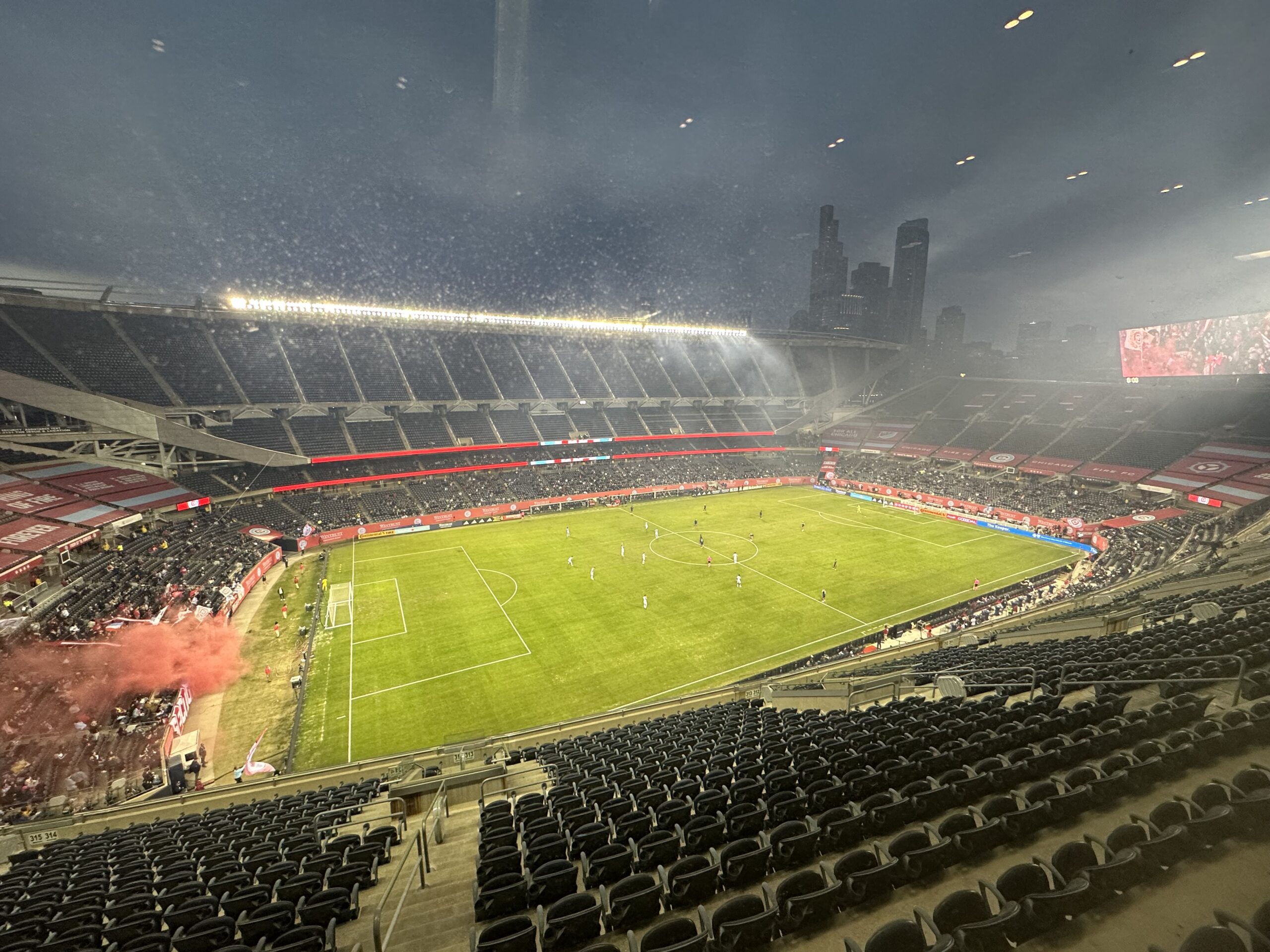 Chicago managed three shots in relatively quick succession to begin the second half, all going off target, something that was a constant theme for the Fire as their only two shots on target were Kamara's goals. Following this, Minnesota started to gain control of play and just 12 minutes into the second half the Loons finally got on the board. Kervin Arriaga sent a lazer beam of a shot towards goal on a free kick, Chris Brady was unable to get his hands on it completely, allowing the shot to slip through his hands for what would be Minnesota's only goal of the night.
"I mean, it's obviously a big goalkeeper error, but we continue to apply pressure and for chances, and I think we see the opposition making multiple defensive substitutions to try to get the game out that's kind of speaks volumes to how we reacted at halftime," Michael Boxall said post match.
Shortly after the goal Adrian Heath made the first three of what would be four substitutions on the night bringing Rosales, Dotson, and Sang Bin Jeong on to replace Trapp, Fragapane, and Amarilla respectively and giving Sang Bin Jeong his MNUFC debut away from home coming off the bench.
When asked post match about Sang Bin Jeong's debut and energy Adrian Heath stated, "He did [bring energy]. It was good timing, we got the goal and we started to put them under some pressure. He showed some nice touches and I thought he put two or three great free kicks into the box. He will be better just for getting thirty minutes and getting on the field and settling down. We have a really good player and now we have to integrate him into the group."
Following the substitutions MNUFC controlled the pace of the match until the final whistle, though the Loons were only able to scrounge up one more shot on target in the final 30 minutes of play. Chicago had gone into a park the bus mentality following their series of substitutions between the 69th and 80the minutes. The Minnesota shot came a few minutes after Wyatt Omsberg was issued the only card of the night for a bad foul on Hlongwane.
Minnesota's final substitution would see Heath bring Mender Garcia on to replace Kervin Arriaga in the 89th minute. The change would be followed by a late barrage by Minnesota, resulting in all attempts being blocked as Chicago held out to win on their home turf.
Minnesota United will return home to face Orlando City SC next Saturday night April 15th at Allianz Field. MNUFC will enter the match coming fresh off their first loss of the season with a 3-1-2 record and 11 points. Orlando meanwhile will enter with a 2-2-2 record with eight points after having lost to Nashville SC on MLS Matchday 7.
---
Northland Soccer Journal thanks our Patrons for supporting our coverage.
If you would like to support independent soccer media, subscribe to NSJ on Patreon.