Matchday 7 Preview: Chicago Fire FC vs. Minnesota United FC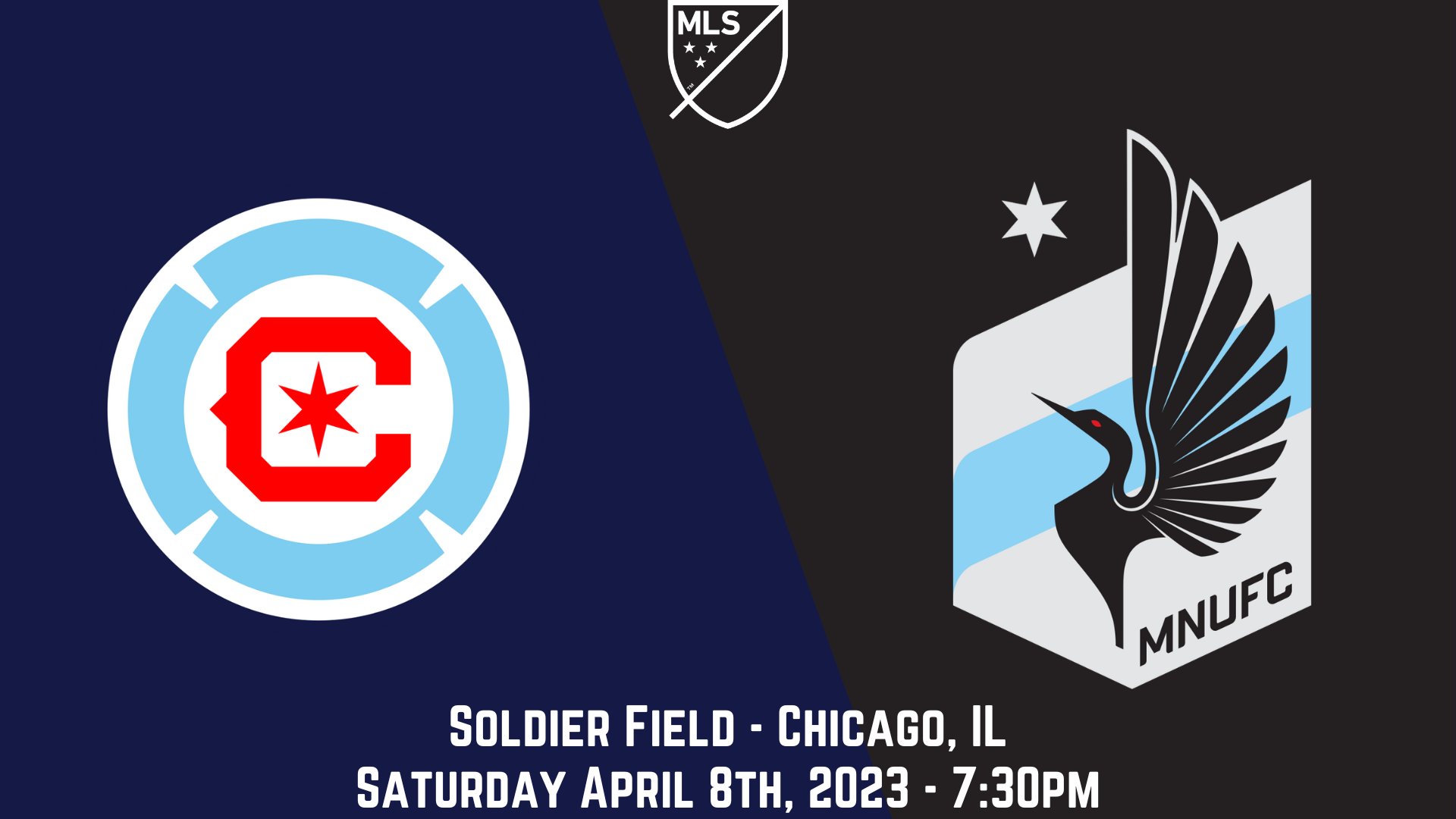 Matchday 7
MNUFC vs. CHI
AppleTV  | 1500 ESPN
It has been a historically good beginning for Minnesota United FC: 11 points from their first five games, the best start they have had in MLS play. With a still missing DP (a situation around which rumors are starting to swirl, surely a sign more of discontent than maleficence), a still injured starting center-back, a bye-week, a snowy home opener, and an international break the Loons have gone 3-0-2, remaining one of only three undefeated teams in the league. It has been a nicely bookmarked span of five games that began and ended with rather surprising road wins. And the source of all that success?
"Ultimately," head coach Adrian Heath said after training on Friday, "it's all about the players. We talk a lot about coaches and managers but ultimately it's the people who go over the white line every Saturday to do the job."
This weekend, those Loons taking the field of play will be facing what we, with our limited cliches, like to call a trap game, the beginning of a little pause as Minnesota takes on two Eastern conference opponents – Chicago Fire FC tonight in Chicago and Orlando City SC next weekend at Allianz Field – before heading into a meaty section of season: 15 games in 13 weeks, not counting the Lamar Hunt US Open Cup and an international friendly, before the Leagues Cup begins July 21. These next two games will be a test of the depth of the spirit and determination of the team before the depth of the roster is tested in that tight and compact 13 weeks.
Heading to Chicago, Minnesota faces a team that has struggled. There was a time when the Fire were an exemplary expansion club in the league, winning a domestic double – the MLS Cup and the US Open Cup – in their first season, another, different domestic double – the US Open Cup and the Supporters' Shield – in their sixth season, with two additional MLS Cup finals appearances and another US Open Cup win in between. But since then they have lost their way, failing to make the playoffs in the last five seasons, with only two appearances in the last 13. Even after a major rebuild and rebrand in 2019, the club feels rather retro, playing in a half-empty American-football stadium with a veteran European as their DP playmaker. Under second-year head coach Ezra Hendrickson there are hints that things are beginning to turn around in Chicago – "I think they're better than people think," Heath warned after training on Friday. "They have really good attacking pieces. They're undefeated in three, probably should have won the last two. So we're going to have to play well again" – and with the possibility of that veteran DP, Xherdan Shaqiri, returning from injury this weekend, they may be better than they have been of late.
Form
MIN: 4th in the West, 3-0-2 (3-0-0 on the road) Last five: WDWDW
CHI: 11th in the East, 1-1-3 (0-0-3 at home) Last five: DWDLD
What to watch
Minnesota has earned its early success out of some hard-fought pragmatic necessity, favoring a conservative and flexible 4-4-2 line-up that has allowed them to absorb pressure and take just enough advantage of their chances to get the results. Their six goals scored is solidly middle-of-the-table in the league, while their three conceded has them tied as one of the second-best defenses in the young season. Heath has tended toward a conservative approach on the road, so there will be something quite appealing in sticking with the 4-4-2. But, with Robin Lod's return, fully recovered after picking up a stomach bug during the international break, that might get complicated. Heath has also tended to get what he feels to be his best XI on the field regardless of tactics or formation. With the form of the team last weekend, the most obvious spot for Lod would be up front with Ménder García. Heath has also, though, often allowed his strikers to play through their struggles in search of a confidence and form that rarely comes. He also though tends to believe that players should be able to earn their starts, and it is hard to believe that Bongokuhle Hlongwane has not earned another start. Regardless of how the team lines up or who they line up with, expect a continuation of the conservative play that has gotten them this far: dropping deep, absorbing pressure, and trying to take their one or two chances when they come.
In many ways Chicago is an alter-image of what Minnesota would be half-a-degree off. Under Hendrickson they have tended to play a 4-2-3-1, relying on a defensive mid-block to generate quick counter attacks through their playmaker Shaqiri and, in his absence, Brian Gutiérrez. Unlike their MNUFC double, though, they also tend to find their verticality as a team through their wingers, Chris Mueller and Maren Haile-Selassie. It is a style of play that should look very familiar to Minnesota fans.
Who to watch
With so many decisions to be made, this first who to watch is simply the four that get the start in attack for Minnesota. Franco Fragapane seems to have deservedly secured his spot on the left, whether in a 4-4-2 or a 4-2-3-1. Yet the other three attacking pieces should all be in play. Up top García has shown flashes of quality but needs to become much more consistently involved in the game while Luis Amarilla continues to struggle, having seemingly lost all confidence and so much of his decisive quality. Like García, Hlongwane has shown flashes of quality on the right, but his decision making often lets down his skill. And then there is Lod who has earned the start on merit but comes into the game the odd-man out. Oh, yes, and Sang Bin Jeong cleared his paperwork and will also be available on the night. Best case scenario, of course, is that all six find their form and learn a variety of ways to play together; until then we are witnessing an attack still coming into form.
The real intrigue of the night will be the match-ups out wide: Kemar Lawrence facing up against Haile-Selassie and DJ Taylor facing up against Mueller. Haile-Selassie and Mueller lead the Fire this year in progressive passes received, a testament to Chicago's desire to push their attack in to the middle and then out through their wide players. Minnesota's success, meanwhile, has relied on the fine balance between a stout defense and an attack that keeps its width through its outside backs. The push and pull of these match-ups may just decide the game.
Finally there is the possible return of Chicago's playmaking DP, Shaqiri. At his best, he will be a scoring threat and the #10 through whom Chicago's offense runs. But coming off an injury, he may not yet be at his best. In his absence, 19 year-old Gutiérrez has been a revelation for the Fire. If Shaqiri is healthy he can take over a game, but if he is not, Gutiérrez looks to be quite special.
Availability
MNUFC:
Suspended: Emanuel Reynoso
Out: Bakay Dibassy (thigh)
Ryen Jiba (knee)
CHI:
Questionable: Xherdan Shaqiri (right upper leg)
Out: Jairo Torres (right upper leg)
Victor Bezzera (left upper leg)
Federico Navarro (left upper leg)
---
Northland Soccer Journal thanks our Patrons for supporting our coverage.
If you would like to support independent soccer media, subscribe to NSJ on Patreon.