MNUFC Hires Khaled El-Ahmad as New Sporting Director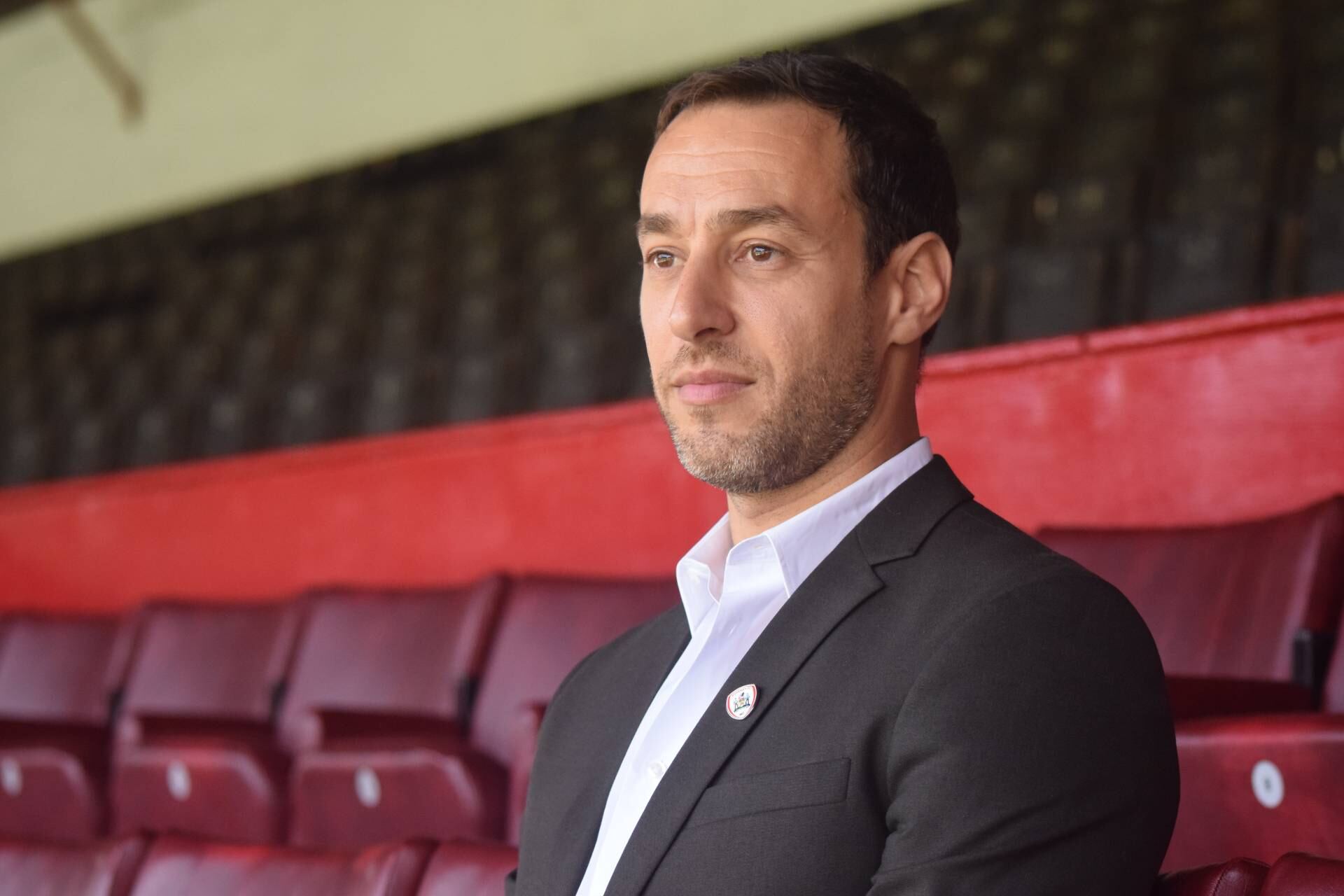 Minnesota United announced this morning the club has hired Khaled El-Ahmad as Sporting Director to replace Mark Watson, who was dismissed in October alongside Adrian Heath. Since 2021 El-Ahmad has served as CEO for English League One side Barnsley FC.
"Khaled is an outstanding fit for this role, and I am thrilled that he and his family made the decision to join our club. He has a tremendous background, a track record of success, exceptional technical vision, a leadership approach that matches our club values and beliefs, and an energy and focus about him that I personally love," said MNUFC CEO Shari Ballard. "We can't wait to work with him as we begin the next chapter for Minnesota United."
Born in Lebanon and raised in Uppsala, Sweden, El-Ahmad has ties to the Midwest having playing college soccer for the UW-Milwaukee Panthers. He spent time as an assistant coach for Marquette before heading back to Europe and holding multiple positions with different Scandinavian clubs from 2009-15. From 2016 until he was appointed as Barnsley CEO, he worked for City Football Group, focusing on Scandinavia, Concacaf & NYCFC.
"I am excited to embark on this journey with Minnesota United in my new role as Chief Soccer Officer and Sporting Director. I would like to express my gratitude to everyone at Minnesota United for entrusting me with this opportunity. As we chart our course ahead, I am eagerly anticipating helping this club excel on the field and joining in the profoundly positive impact we can have on the community," said Khaled El-Ahmad.
Khaled  El-Ahmad will lead the search for a replacement for former manager Adrian Heath. El-Ahmad is currently under contract with Barnsley until the end of the 2023/24 EFL campaign, and will remain with the English side at least for the moment. "Mr El-Ahmad will remain in his role until the end of his contract, unless there is a mutual termination once a suitable replacement is found," per a Barnsley FC club statement.
During this period caretaker manager Sean McAuley and assistant technical director Hank Stebbins will continue to handle personnel decisions ahead of the upcoming 2024 campaign. Before the end of the season the club will have to handle the deadline for club options (December 1st), opening of free agency (13th), and the MLS SuperDraft (19th). The club will begin preseason training in early January with the regular season is expected to begin in late February.
---
Northland Soccer Journal thanks our Patrons for supporting our coverage.
If you would like to support independent soccer media, subscribe to NSJ on Patreon.