One Exceptional MNUFC Setpiece Secures Late Point Against New England Revolution
On a cool and cloudy Saturday evening in St. Paul, Minn., Minnesota United FC played 90 minutes of stale set piece action before managing to grab a late equalizer from an exceptional follow through on their fifteenth (and final) cornerkick of the night, cancelling out what should have been an early winner for the New England Revolution.
The stat sheet for MNUFC's final cross-conference matchup of the season is heavily in favor of the Loons but, while the visiting Revolution needed just one clean chance to get a goal, the hosts could not find a finishing touch until the last touch of the game. Despite outshooting the Revolution 27 to 7 (7 to 4 in shots on target), Minnesota could not buy a goal.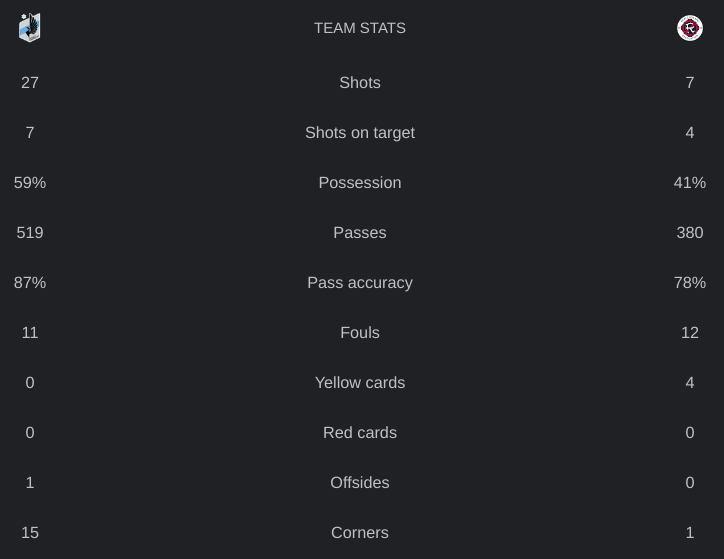 Even with Bongokuhle Hlongwane returning to the right wing and a renewed Mender García up top in place of Teemu Pukki (away on Finland international duty), the Loons struggled in the final third and conceded far too many turnovers and counterattacks to the visitors. New England tested the back four from the first whistle with a series of short, quick passing sequences to get the ball into Minnesota's third. For the first half hour, the back four did well to break up those sequences and prevent shots. With DJ Taylor back from his yellow card suspension and Ethan Bristow making his third league start on the left, Michael Boxall and Miguel Tapias were free to be brick walls inside the box. Boxall was even able to be a brick wall in New England's box, rushing in to redirect a cross from Reynoso on goal in the 15′ and narrowly avoiding a collision with Earl Edwards Jr. as the goalkeeper batted it away.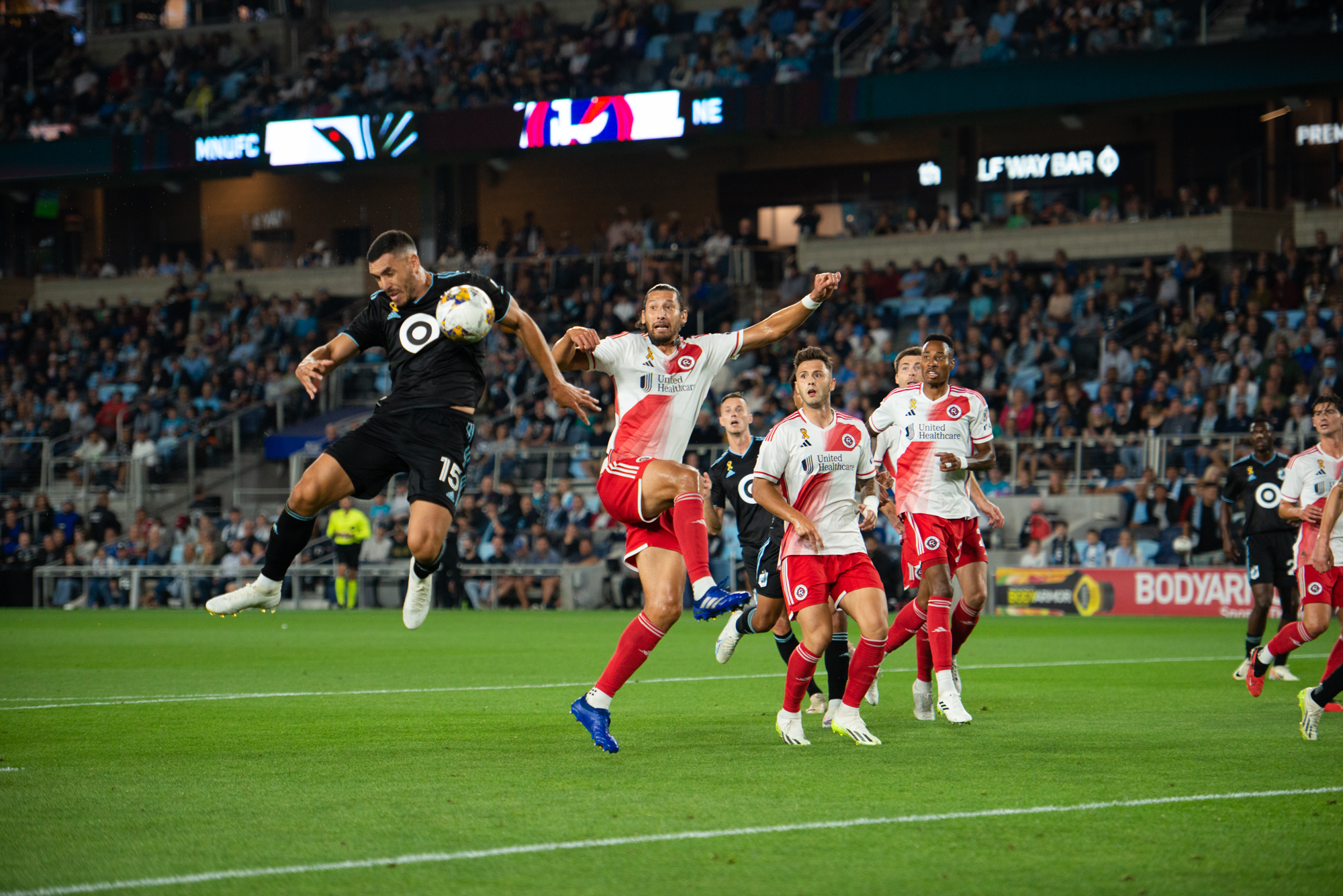 But as Minnesota has come to know well, it takes only one missed mark to unravel even the best defense. The Brothers Gil found that space in the 38′. After a series of probing passes around the edge of Minnesota's 18 yard box, Nacho spotted the elder Carles making a run to the center of the box and sent in the cross. Carles' one-time finish caught Dayne St. Clair and his backline on the backfoot and Allianz Field went quiet.
LOS HERMANOS 🇪🇸 pic.twitter.com/YHEedg3uRU

— New England Revolution (@NERevolution) September 10, 2023
Asked what he and his squad had done to counter New England's fun down the right [Minnesota's left] side, head coach Adrian Heath said, "Well, we didn't. At the end of the day it was a corner that came out and they recycled it and we got a lot of people back, but it's a good pullback. And it's a great finish from Carles Gil. Sometimes you have to go 'that's a good goal'. But from our point of view, I'll have a closer look at it. Obviously in the heat of the moment you can't see where everybody is. He [Carles Gil] certainly had too much room from the corner to get the ball in."
Two of New England's five shots in the first half came after that goal. Carles Gil nearly added an assist in the 40′ sending a nice ball to Ian Harkes who had made a similar run, but the finish was sloppy. Tomás Chancaley's strike on a ball from Giacomo Vrioni in the 42′ was clean and would have sucked all the air out of Allianz had it not pinged off the crossbar. The Loons' only response to the onslaught was a seventh and eighth cornerkick opportunities in the 45′ and 45+3′ but, as with the six previous such opportunities, the service on each was easily interrupted by New England players flooding their box.
Why can't we convert on corner kicks guys?

— Dennis Keffer (@DennisKeffer) September 10, 2023
With Emanuel Reynoso and Jan Gregus picking up right where they left off in 2021, working the central channel, the midfield attack has improved. Early on, in the 7′, Reynoso cut into the box with a through ball from Gregus before sending the shot high. But that was just the first of many opportunities found or opened by the pair.
"It's easy to play with him [Reynoso]", Gregus said. "He's a great player. He makes plays happen out of nothing and he's so talented. It's just about finding him in spaces and he'll make things happen for sure."
The lack of finishing though is a problem. To tally 27 shots and 29 crosses with a single goal to show for the effort is absurd, even by Minnesota standards. On this night, however, the Loons topped off the bad absurdity with a liberal dose of the good kind.
We should win these games, but that rocked.

— Carl Atiya Swanson (@catiyas) September 10, 2023
After six more poor corners, flurries of poor finishes, and a few subs, the fifteenth cornerkick – or rather, the follow through – was the charm. Perhaps because it came so late, in the last play of the 90+3 minute, or maybe because it was just such an exceptional end, the equalizer was top of mind for media, players, and staff alike.
Fragapane! St. Clair!

What a way to get the equalizer in second half stoppage time! 😱 pic.twitter.com/SLpa99zntn

— Major League Soccer (@MLS) September 10, 2023
Adrian Heath described the full-pitch press of the dying minutes: "Obviously, as you get more and more desperate and time is winding down then you start to take more and more chances. Against a team like this with the likes of Bobby Wood come on, they've got Carles Gil, [Tomas] Chancalay, they've got a lot of pace in their team. So we're always vulnerable, but we kept going and we've been working in training all week with Dayne [St.Clair] setting Fraga [Franco Fragapane] up in the last minute. That's a joke by the way."
"I just remembered we had many corners throughout the game and in the last one I was like 'is this the moment?' and then the ball was rebounded to me", Gregus reminisced. "I tried to hit it well and then all of the sudden I see that Dayne [St. Clair] is there, I didn't know he was coming for a corner but thank God he made an assist. Amazing."
Could St. Clair have made the shot?
"Yeah for sure, anyone that knows me knows I was definitely gonna shoot it," he said. "But it skipped over my foot and I heard Hassani [Dotson] calling for the layoff but in the corner of my eye I saw Fraga [Franco Fragapane] and trust him in those areas so if I can reward him and play the pass just like any other player would, so I'm happy with the end result."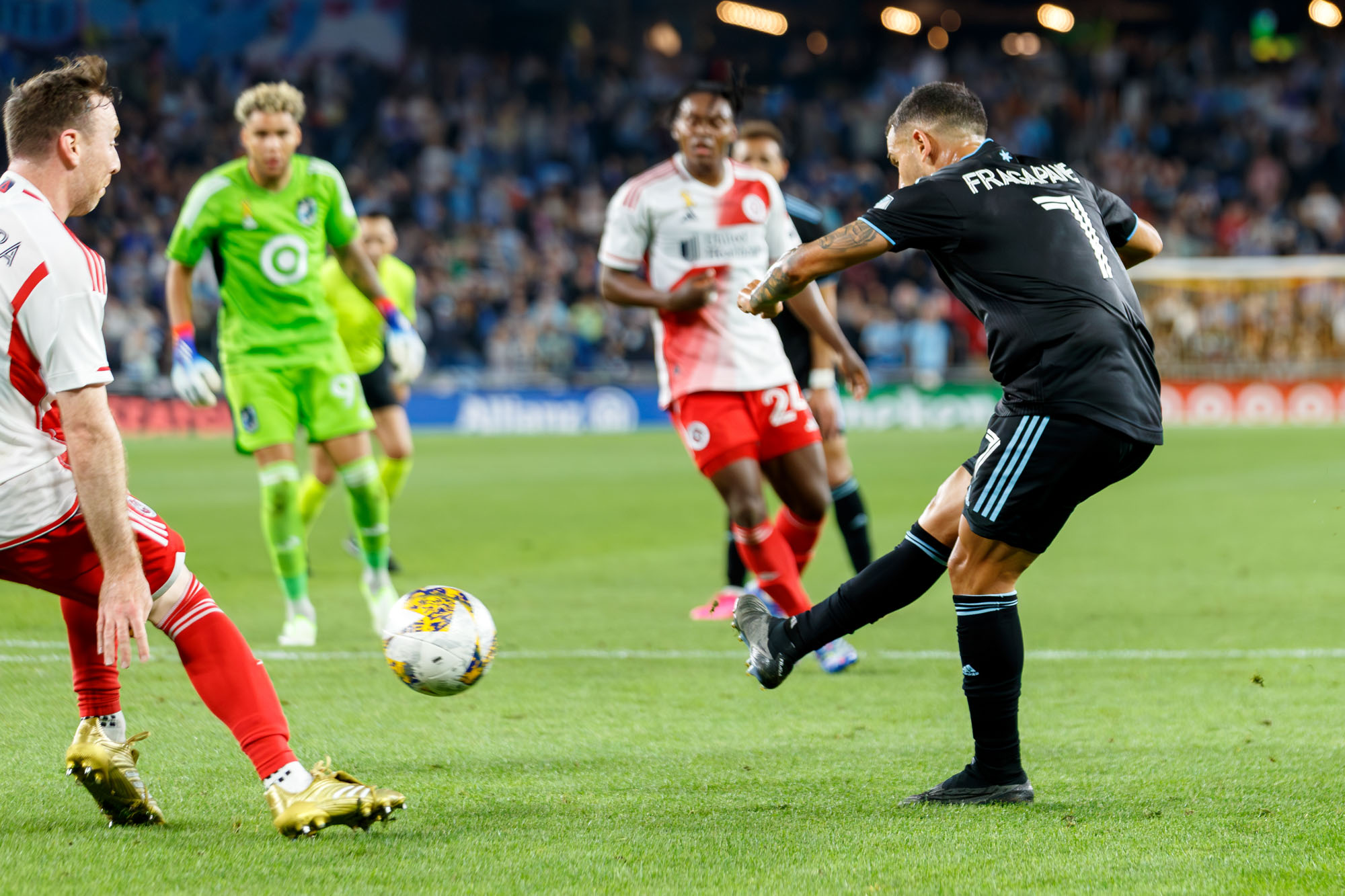 "Well he looked over and I just said 'yeah, get yourself in there.' At the end of the day, you never know," Heath explained. "Get another body, somebody who's not marking, and as it happened it fell to him. It's a good job that he mis-controlled it, because I can guarantee you he would've had a shot of it had it been in front of him. I know there's been a lot of frustration with Fraga [Franco Fragapane] the last few weeks. He's incredibly frustrated, not playing, but he comes in everyday and trains hard and he got his reward for that."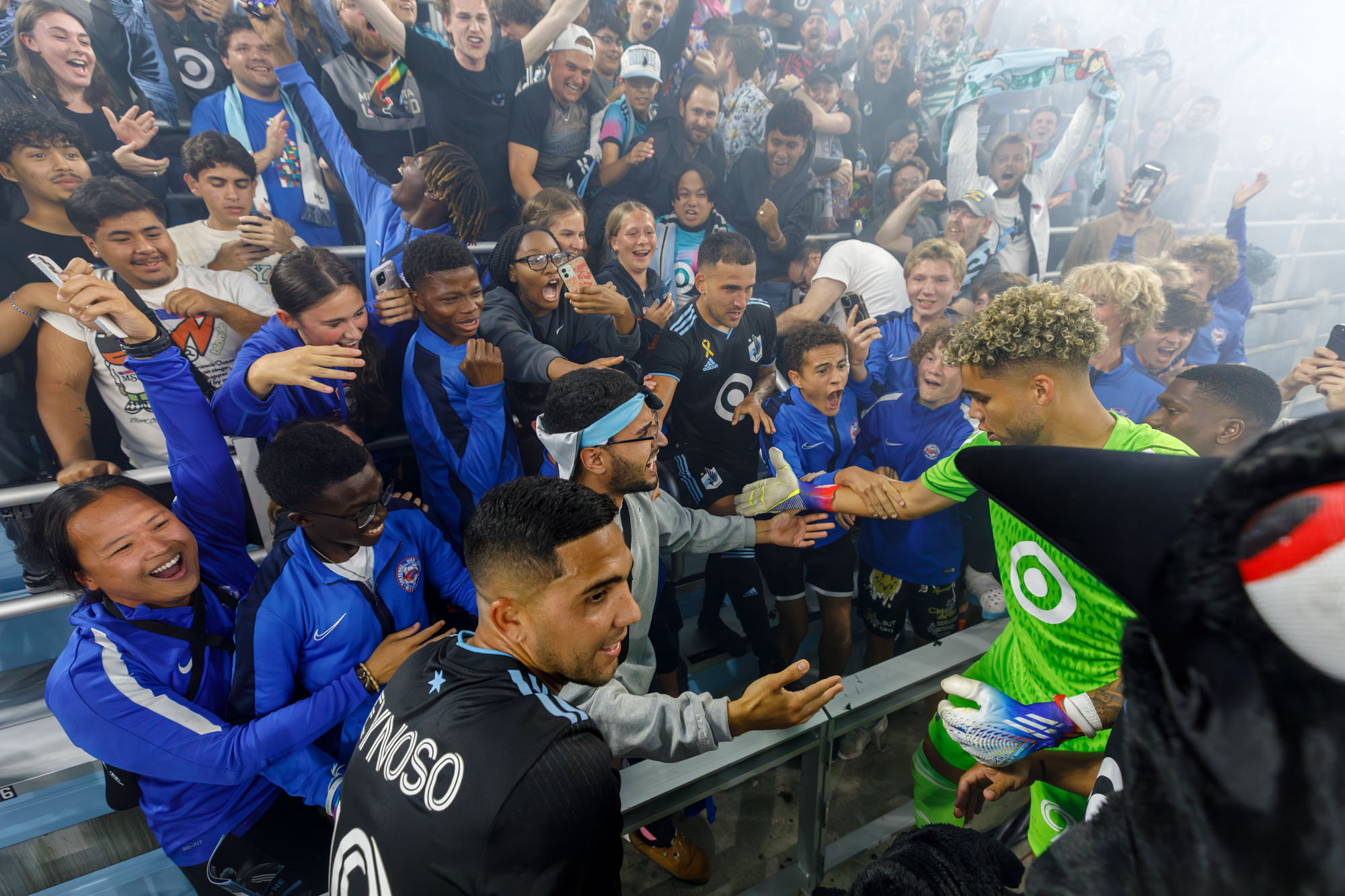 "Yeah, the truth is it was a game we deserved to win," Fragapane told the Spanish-language media. "We weren't able to get the win. We attacked from all sides at home. But at the end, we were able to score the goal and tied. It's something that we've talked about that we can't lose points at home so I think a point helped us."
WHO WOULDA THOUGHT DAYNE WITH AN EQUALIZING ASSIST

— MirMul (@MirandaMuller) September 10, 2023
Incredibly, this is actually the second time St. Clair has tallied an assist. The first was in Vancouver in 2022: "Happy with both," he said, "but I think the way that this one comes is definitely one that I will always remember."
It's safe to say the supporters will always remember this one too. One goal, one point, one incredible play against a solid Eastern Conference team ahead of a big stretch of road games against Western Conference leading opponents. And after this late draw that felt more like a win, a glance at the schedule ahead is sobering, especially for St. Clair:
"I think obviously we know next week is going to be a big game playing against the "nicest rivalry in sports", which I don't agree with whatsoever but we know it's going to be an important game with it at home. We're obviously disappointed that we haven't got as many wins at home but we also have to take pride in the fact that we haven't been beaten [at home] so we know going into that game that three points is going to be very crucial, especially it being at home as well."
The Loons will renew the "nicest rivalry in sports" on Saturday, September 16, hosting Sporting Kansas City. MNUFC remains in 7th with 37 points while SKC sits in 12th, just five points behind.
---
Northland Soccer Journal thanks our Patrons for supporting our coverage.
If you would like to support independent soccer media, subscribe to NSJ on Patreon.