Matchday 29 Preview: MNUFC vs Colorado Rapids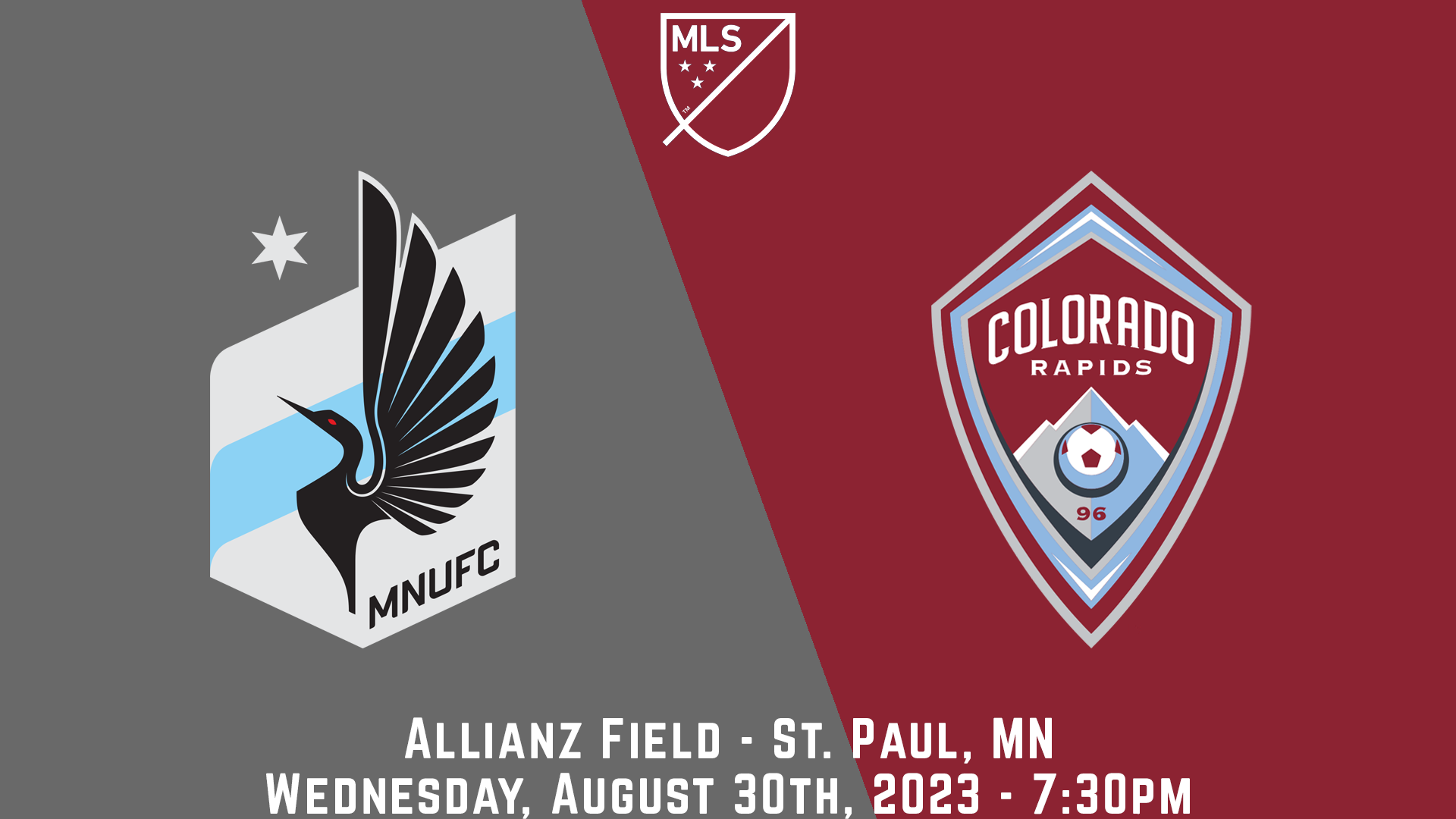 Matchday 29
MIN vs. COL
AppleTV | 1500 ESPN
Coming off a draw with the Sounders last Sunday, Minnesota hosts the Colorado Rapids in one of MLS' few mid-week matchdays this season. Colorado enter the match with the fresher squad, having not played since last Wednesday when they fell 4-0 to Los Angeles FC. The loss to LAFC was most emblematic of Colorado's season to this point, the Rapids are the last place team in the Western Conference and are tied with Toronto at 19 points for the distinction of being the last place team in the league. Through their 24 matches Colorado has been shut out 14 times, more than all but one team in league history, and seven of those have come in their last eight matches.
Meanwhile, Minnesota has rebounded since MLS went on pause, with a run to the Leagues Cup Quarterfinals and pulling four points in their last two matches. The addition of Teemu Pukki, return of Emanuel Reynoso, emergence of Bongokuhle Hlongwane as a scoring threat have helped improve the Loons attack. MNUFC also re-acquired midfielder Ján Greguš from Nashville during the Leagues Cup and since re-joining Minnesota, he has played 142 minutes of football over his two appearances.
While Colorado currently is sitting in the doldrums of the league, this match is always a tightly contested match. The two sides have an equal 7-7-2 (W-L-D) record and each side having scored exactly 26 goals against the other. "They've got talent as well. They've got pace all over the field. They change around to ask you questions. I don't take anybody lightly, not least of all Robin Fraser's teams because the thing about them is they never quit and that's always a dangerous opponent," said Adrian Heath.
Form
MIN: 8-8-8 (2-2-7 at home) / 10th in the West, 32 pts / 29 GF, 31 GA
Last five: D-W-L-L-L
Last game: 08/27 MIN 1–1 SEA (Yeimar 56′ OG) (Yeimar 17′)
COL: 3-11-10 (2-7-3 on the road) / 14th in the West, 19 pts / 16 GF, 34 GA
Last five: L-L-L-D-D
Last game: 08/23 LAFC 4–0 COL (Bogusz 19′, Vela 29′, Hollingshead 36′, Olivera 83′)
What to Watch
Adrian Heath will have a tough task ahead of him tonight. After only two days between matches, the Loons face an opponent on a full week of rest in Colorado. Injuries that have taken out multiple players for the season will make that task harder with Kervin Arriaga and Robin Lod both out for the season with knee injuries and Hlongwane questionable once again following his knock in New York. Following Sunday's match Heath was quoted stating "if not Wednesday then the weekend I would hope," giving hope that the forward will be back for this weekend's match in San Jose. Another factor for Minnesota will be attempting to break the spell at home, having only won twice at Allianz Field the entire MLS season.
Colorado on the other hand is looking for their first win in any competition since July 8th. In the following five matches, which includes two Leagues Cup games, the Rapids have gone 0-3-2 scoring a single goal on two occasions and being shut out the other three times. Additionally Colorado has played a varied look of football in their last few matches. using four different formations in their last five competitive matches. The style however has the Rapids trying to hold as much or more possession of the ball than their opponents, something that works very well with Minnesota's counterattacking style.
Who to Watch
Adrian Heath's side will need to look out for Colorado's new acquisition Designated Player, Rafael Navarro. The Brazilian forward has joined the Rapids from defending Brasileirão Assaí champions Palmeiras after making 65 appearances with the club over the past year and a half. Navarro only scored 11 goals and had four assists with Palmeiras, though seven of those goals came in the Copa Libertadores where Palmeiras won the group and advanced to the Semi-Finals before being eliminated. Midfielder Connor Ronan is another player the Loons will need to be on the watch for. Ronan has started every non-US Open Cup competitive match for Colorado this season and has been instrumental in the Rapids scoring. With 7 assists and one goal the 25 year old leads the team in assists and total combined goals+assists by a wide margin.
Availability
MIN
Out: K. Arriaga (knee – SEI) | R. Jiba (knee – SEI) | R. Lod (knee – SEI)
Questionable: B. Hlongwane (knee)
COL
Out: A. Gersbach (lower body) | W. Yarbrough (lower body) | J. Price (Achilles) | Max (suspended)
Questionable: M. Edwards (lower body) | Diego Rubio (lower body)
---
Northland Soccer Journal thanks our Patrons for supporting our coverage.
If you would like to support independent soccer media, subscribe to NSJ on Patreon.