MNUFC Play San Jose To A Familiar 1-1 Draw, Eye Less Familiar Record
Saturday night had all the makings of a late season Minnesota United FC resurgence: Midsummer-like weather at the end of September, with a home match against a team in the San Jose Earthquakes that had thrown everything at them just a couple weeks earlier, and a nearly healthy Emanuel Reynoso back in the starting squad. But given this team's consistency in trends, it also had all the makings of a disappointment. And a 1-1 draw with San Jose in the final weeks of the season was indeed a disappointment.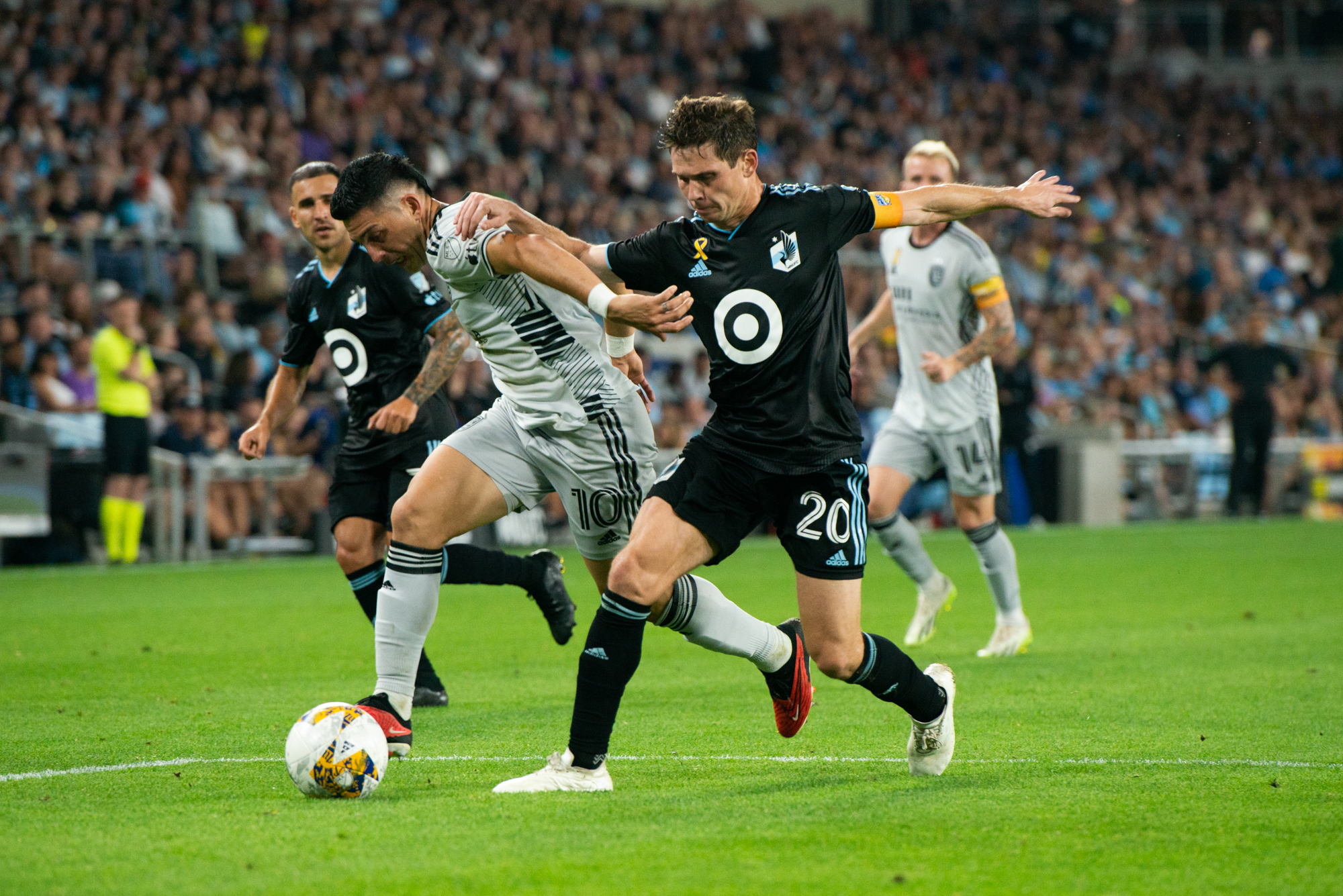 How many times can we rehash these performances?
Just use last week's. And the week before.

— Tim "Emotional Terrorism" Nichols (@timcities555) October 1, 2023
Teemu Pukki finally playing a comfortable role for a few minutes, making a supporting run down field, seeing the goal run develop and shedding two defenders to poach a shot and score the opening goal in the 56th minute.
the steal was so clean that it's been 5 minutes and that guy still thinks he has the ball.#MINvSJ | #MNUFC pic.twitter.com/rQQzSeOBnt

— Minnesota United FC (@MNUFC) October 1, 2023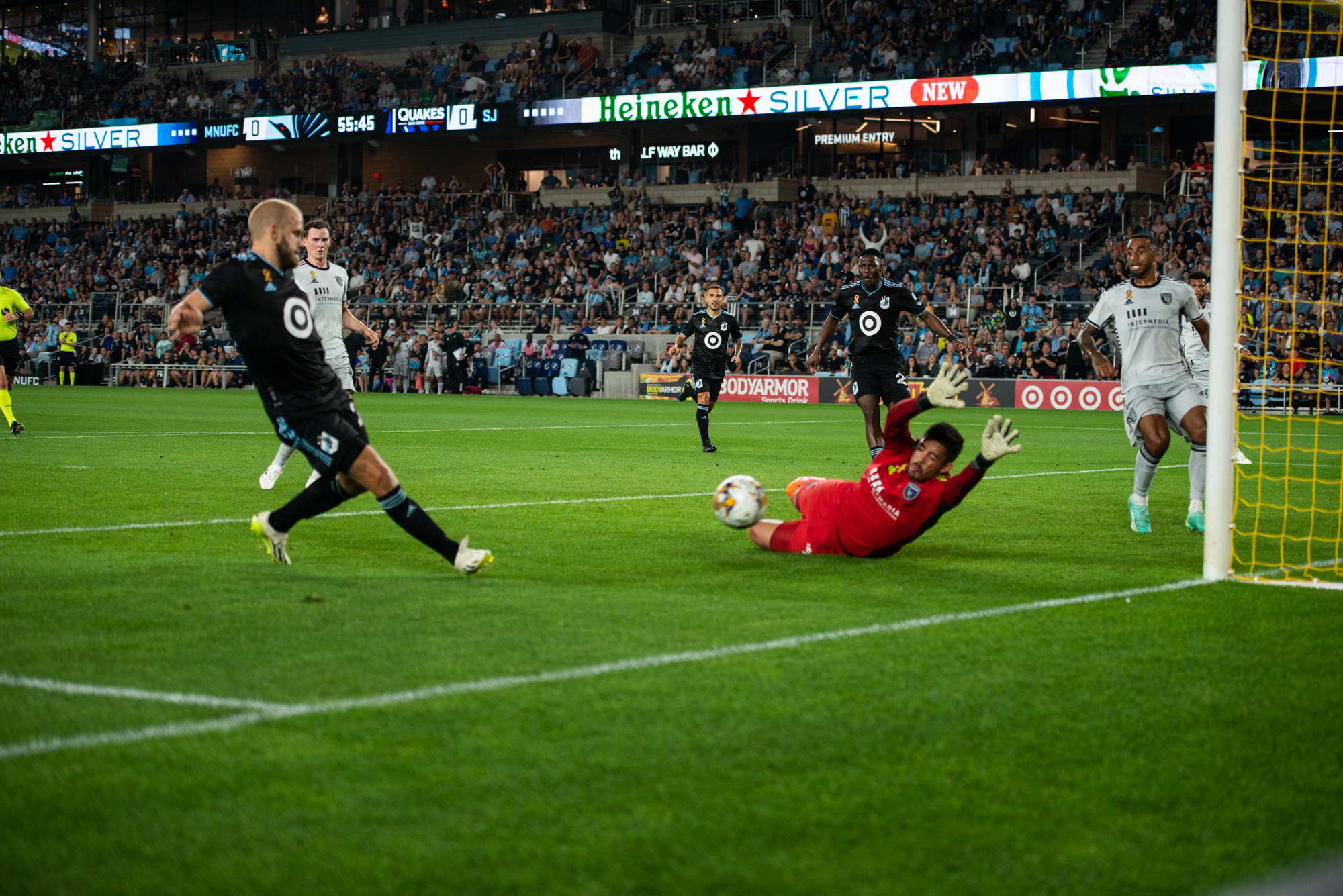 A dangerous attacking winger like Cristian Espinoza repeatedly breaking ankles and icing a fullback to lay on cross after cross in Minnesota's third, stymied by last ditch defending until the 82nd minute, when the rest of the squad is tired and a few too many steps out of position to clear the threat of Paul Marie.
PAUL MARIE ON 🎯#FireTheSiren pic.twitter.com/HaaSKvELvS

— San Jose Earthquakes (@SJEarthquakes) October 1, 2023
"Statistically, everyone is tired in the last five to ten minutes of each half and people are going to be half a step late on things and making changes, new faces," reflected Michael Boxall. The centerback and co-captain was uncharacteristically subdued in the locker room Saturday night, shaking his head often and wincing as he chose his words.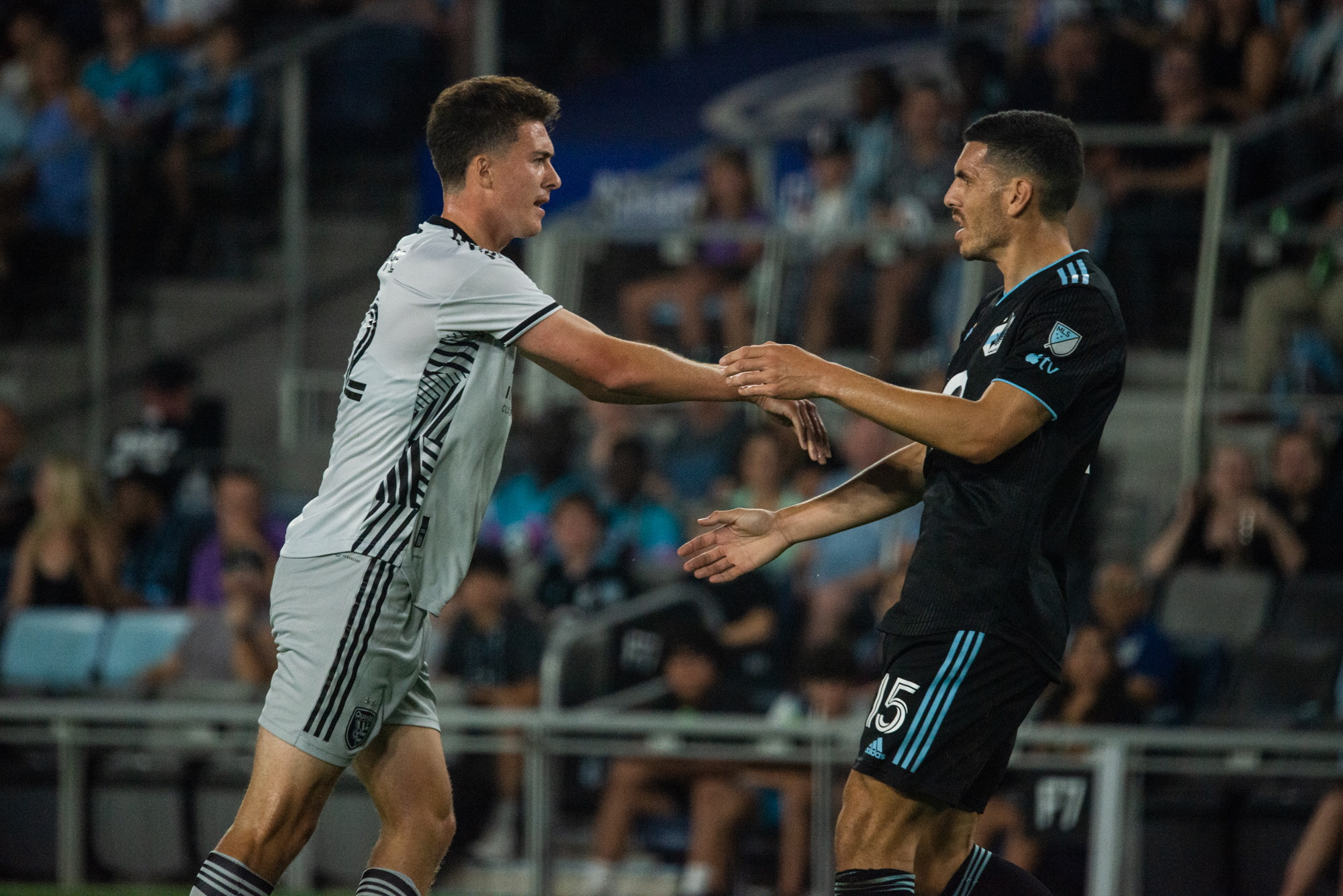 "In the final third, whether it's the first minute, the twentieth minute, ninetieth minute – giving them the amount of time, where he [Cristian Espinoza] is allowed to kind of scoop it in there and we don't have anyone to get on the end of a cross that is in the air for a couple of seconds then we need to look at ourselves. It's frustrating."
Captain and midfielder Wil Trapp described how those moments pile up, and how the squad aims to approach those lapses:
"Zarek [Valentin] calls it lunch ladies, cleaning up messes. Can we be lunch ladies for each other? It sounds silly, but it's one of those things where if a guy gets beat, are you there to back him up? Are you there to cover? It starts on plays like that and then it spirals, so then the next guy is a little bit late and then the dominoes fall. It's taking this collective mentality of cleaning up messes for one another, being there and backing each other up and that's what winning teams do."
Marie's equalizer marked the tenth time in 2023 MLS play that MNUFC conceded in the second half to lose or draw the match; the fourth such draw and third at home. And the ninth match in which the collapse began after the 63rd minute. Ten matches drawn or lost in the second half, out of 31 matches played: 32.25 percent. One-third of the season.
MNUFC: as flavorful as a MN Lutheran potluck.

— Nate Eklund (@nateek) October 1, 2023
Strangely, the domino-effect moments Trapp described are less avoidable at home, where this team had been most comfortable in each season since opening Allianz Field in 2019. With just one home match remaining in 2023, MN United FC has reached a grim milestone, setting a new MLS-era record low of three home wins. MN United FC is tied with Colorado Rapids for least wins (3) out of 29 teams. Points from 9 draws bump them up to 27th place, above Toronto and Colorado.
This is also a new all-time low. In the Loons' 2013 NASL season, they recorded a record low four wins at home, missing the playoffs for the first time since rebranding under Dr. Bill McGuire's ownership, after reaching the final in two of their three previous NASL seasons as MNUFC.
Fire everyone and start over. Can't be worse.

— Gitch (@GitcheeGumy) October 1, 2023
"If we'd have won tonight and gone to LAFC and got a result, we're still in with a shout, and that's still available for us," said head coach Adrian Heath, not yet accepting this as a losing season.
However, asked if he has any message to the fans, like those in the Wonderwall who have cleared the stand immediately upon the final whistle for three consecutive home games, he does admit that his team hasn't done enough this year: "They've been magnificent the whole season so I can't ask any more of the supporters. They come here expecting us to try and win a game of football, and we haven't won enough at home this year."
Of course it's not over. Stranger things have happened. Afterall, only five points separate the 11th place Loons from the 7th place Portland Timbers and 4th place LAFC is only two points ahead of them. But that means it has to be a win.
"It's our job. We don't get paid to give up," said Boxall. "Until the full time comes down on our season we are going to keep giving it everything. Freshen up, travel to LA and we have to take it to them and like tonight it is a must-win game. We have seen what they are capable of doing with the players they have and it's another three points we have to go and chase."
For the first time, it may be to the Loons' benefit that such a chase against a team like LAFC will take place away from home.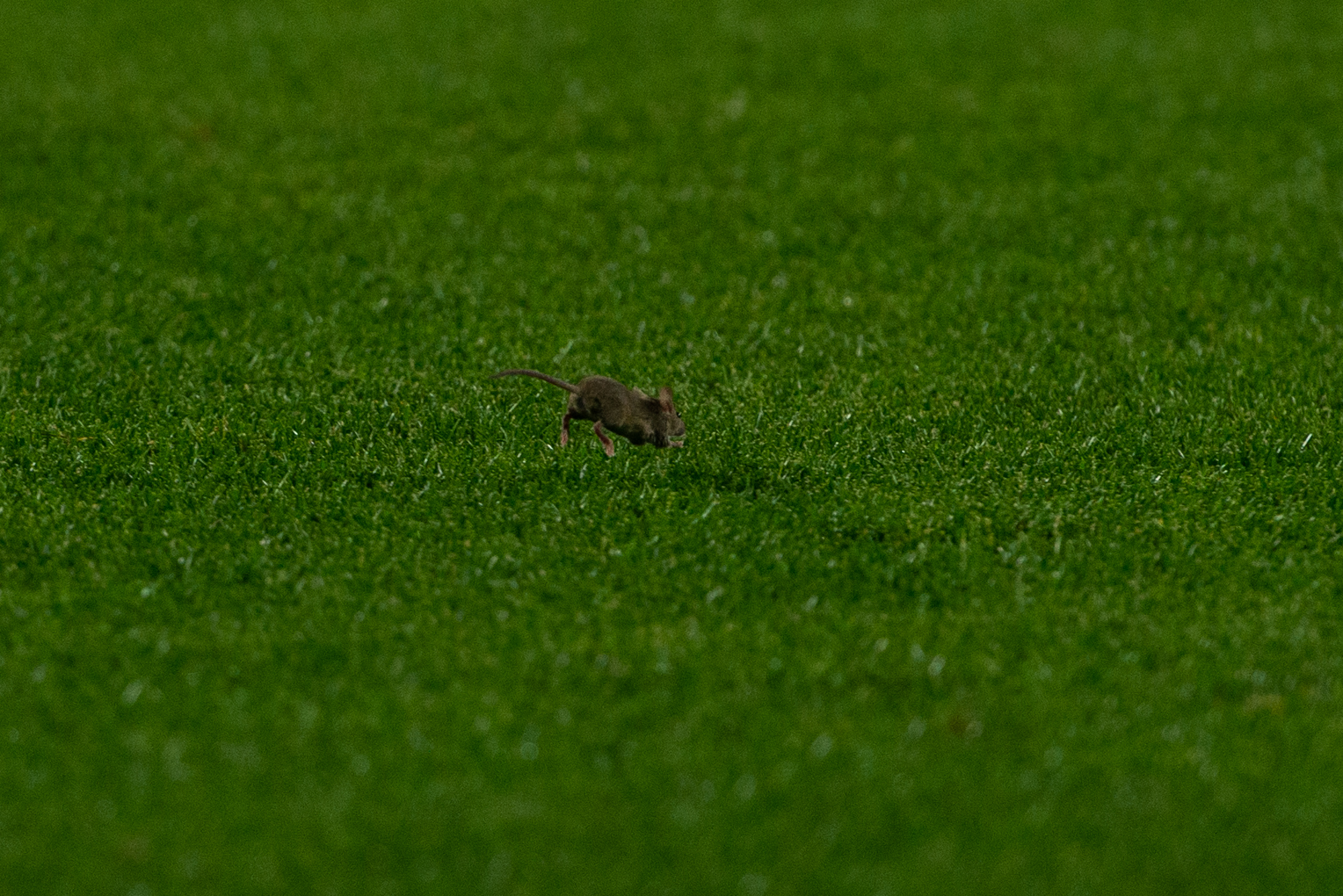 ---
Northland Soccer Journal thanks our Patrons for supporting our coverage.
If you would like to support independent soccer media, subscribe to NSJ on Patreon.