Adrian Heath out as Minnesota United manager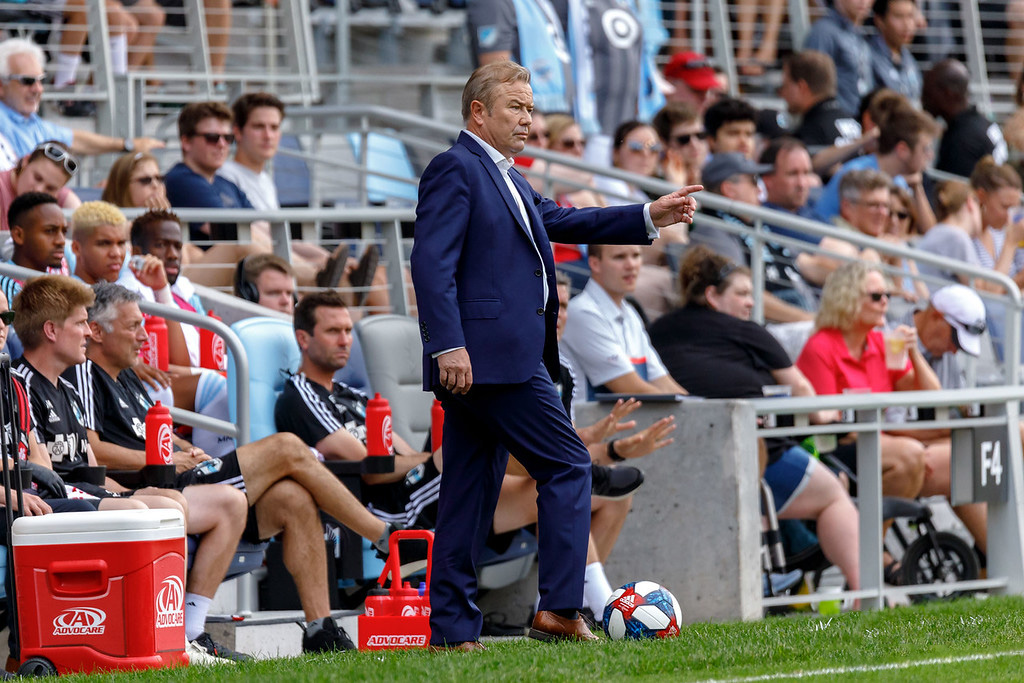 Following a 5-1 loss to Los Angeles FC and in the midst of a seven match winless streak, Minnesota United has sacked manager Adrian Heath and technical director Mark Watson. This was first reported by The Athletic's Tom Bogert and later confirmed by the club in a press release. The club also confirmed, as reported Pioneer Press' Andy Greder and StarTribune's Jerry Zgoda, that assistant coach Sean McAuley will serve as caretaker manager for the remainder of the 2023 season. Assistant Coach Ian Fuller and Goalkeeping Coach Stewart Kerr will remain with the club in their respective roles.
According to an anonymous supporters group leader, there were plans to display multiple "Heath Out" banners in the Wonderwall on Saturday.
"We are grateful to Adrian for his dedication to our club and for all that we have accomplished over the last seven seasons. This was a difficult decision, but we believe that the time is right to move in a new direction," said MNUFC CEO, Shari Ballard. "Whenever a club decides to make a coaching change, there is a tendency to focus only on the end of that coach's tenure; however, the conclusion of Adrian's time with MNUFC should not diminish his significant contributions to our club. His passion and hard work have been enormously impactful, and we thank him for all that he has done for MNUFC and for our community."
Adrian Heath, the only manager in the MLS era of MNUFC, and the third manager overall, departs following a tenure that began ahead of MNUFC's first season in MLS in 2017. Heath's tenure had a rocky start taking a 5-1 loss away to Portland Timbers before losing 6-1 at home to fellow expansion side Atlanta United. Following two rough seasons, Adrian Heath led the Loons to the US Open Cup final and the MLS Cup Playoffs in 2019. The loss to Atlanta in the USOC Final was the closest Heath's Minnesota side would come to silverware, but the head coach's side made the playoffs every year through 2022.
In mid-June of 2022 the club announced a two year extension to keep Heath as manager through the upcoming 2024 season. Minnesota ended 2022 with a shootout loss to FC Dallas in the MLS Cup Playoffs. The Loons are 9-12-11 through 32 of 34 matches in 2023 and sit at 12th in the West. MNUFC also advanced to the Round of 16 in the US Open Cup and the Quarterfinals of the Leagues Cup. Adrian Heath leaves the club with a record of 92-100-56 in seven years as manager of the club.
Minnesota United hosts their final home match this weekend on Saturday, October 7th against the LA Galaxy, the Loons finish the season two weeks later away to Sporting Kansas City.
---
Northland Soccer Journal thanks our Patrons for supporting our coverage.
If you would like to support independent soccer media, subscribe to NSJ on Patreon.