MNUFC Loses to St Louis CITY In Another Sloppy Second Half
After falling to 10th in the West on Wednesday night with the 4-3 loss to LA Galaxy, Minnesota United FC switched focus to hosting 1st place St Louis CITY SC, who clinched their playoff berth with a scoreless draw to LAFC midweek. While St Louis has been extremely consistent this season, Minnesota has also been, well, consistent. Just days after going from 3-1 up to 4-3 down against Sporting Kansas City, the Loons went from 1-0 up to 2-1 down against City, gifting the expansion side some nice moments for their regular season highlight reel.
Drought-stricken Minnesota really needed the rain that fell across the Twin Cities on Saturday night and at first it seemed like the Loons needed it too, getting the better chances in the opening minutes, mostly on the counter. While only outshooting St. Louis 7-6 in the first half, Minnesota leaped  out ahead on expected goals in the opening 15 minutes, with Sang Bin Jeong and Teemu Pukki putting the Loons at 0.75 compared to the visitor's 0.2, each tallying three shots in that period. It was a good look considering the absence of Emanuel Reynoso who is recovering from a knock suffered Wednesday and getting a little extra rest ahead of the final four matches. 
But xG doesn't mean much when you can't finish – and the Loons cannot. While Sang Bin had plenty of exciting opportunities in his first start since July 1, taking 4 shots total (his highest tally since the May 6 match at Vancouver), it was not just the rain interfering with his finish touch.
"You know when he gets in them really good goalscoring situations, he's got to be a bit more composed, take the foot off the pedal a little bit and relax. And get himself a little bit more of an opportunity to set himself up to get the strike off," head coach Adrian Heath said. Sang Bin's rushing to the strike caused him to put only 1 of his shots on goal.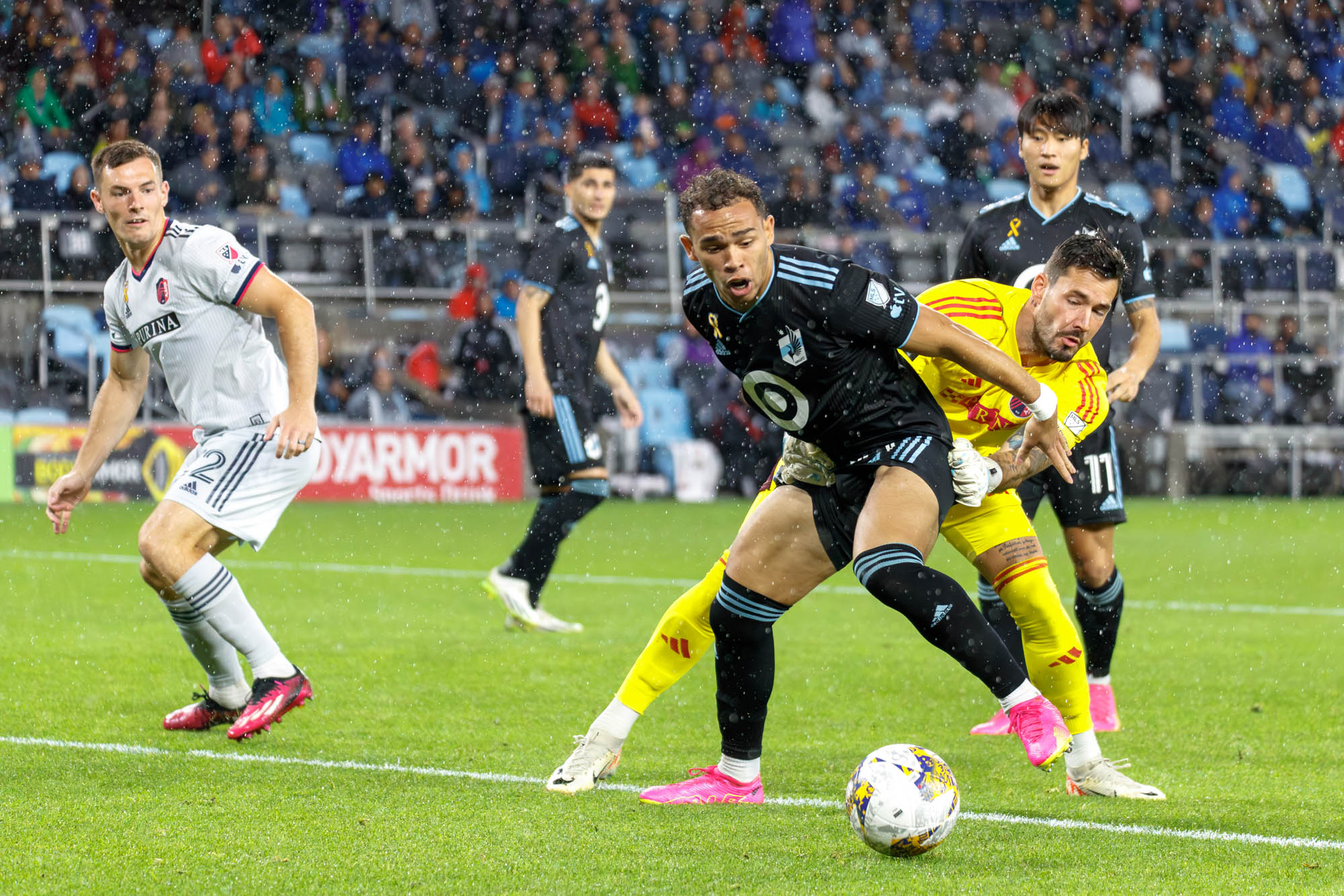 Minnesota did score first, in the 48th minute, but it came from a penalty kick. CITY goalkeeper Roman Bürki's foul on a dribbling Hassani Dotson sent Teemu Pukki to the spot and the Finn cleanly converted the opportunity, putting the Loons up 1-0. But ten minutes later, CITY coach Bradley Carnell finally sent in his starters and things escalated quickly.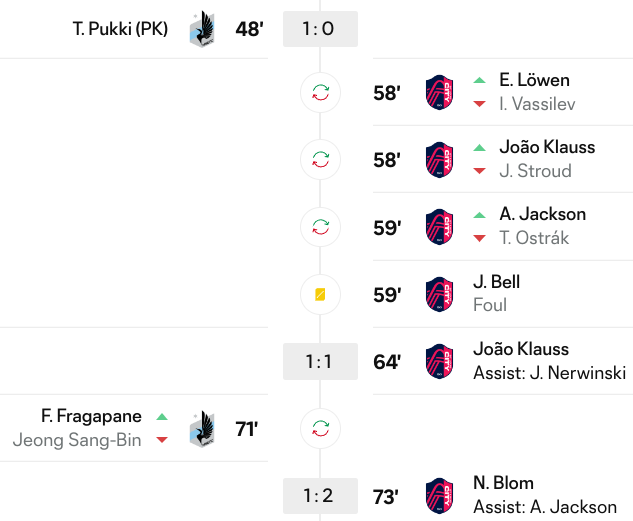 Joao Klauss' header in the 64th minute was picture perfect, from his positioning to the finish, and brought the visitors level, 1-1.
"He's gone and stood on probably our smallest man on the back four and that's DJ [Taylor] and obviously we couldn't clear the ball," Heath said. "We had opportunities to clear the ball and we didn't and they recycled."
And naturally, the winning goal, scored by Njabulo Blom, came from an assist by former MNUFC2 standout Aziel Jackson. Jackson had himself a night, carving out space from the moment he entered the game. A crisp ball to Blom sealed it for the visitors in just the 73rd minute. From there, it was all footraces and gut checks.
"It's cutting edge to score goals, the chances we had at the beginning of the game," said midfielder and captain Wil Trapp. "First, the first 10, 15, 20 minutes, there's got to be goals because this is the time where [if] you leave these things on the table good teams will punish you. And we ultimately have to start turning the screw for ourselves to give ourselves a little bit more space to defend deeper, to be stronger, to fight harder. But ultimately, it's a team that I felt like didn't have much in the game until we gave them things."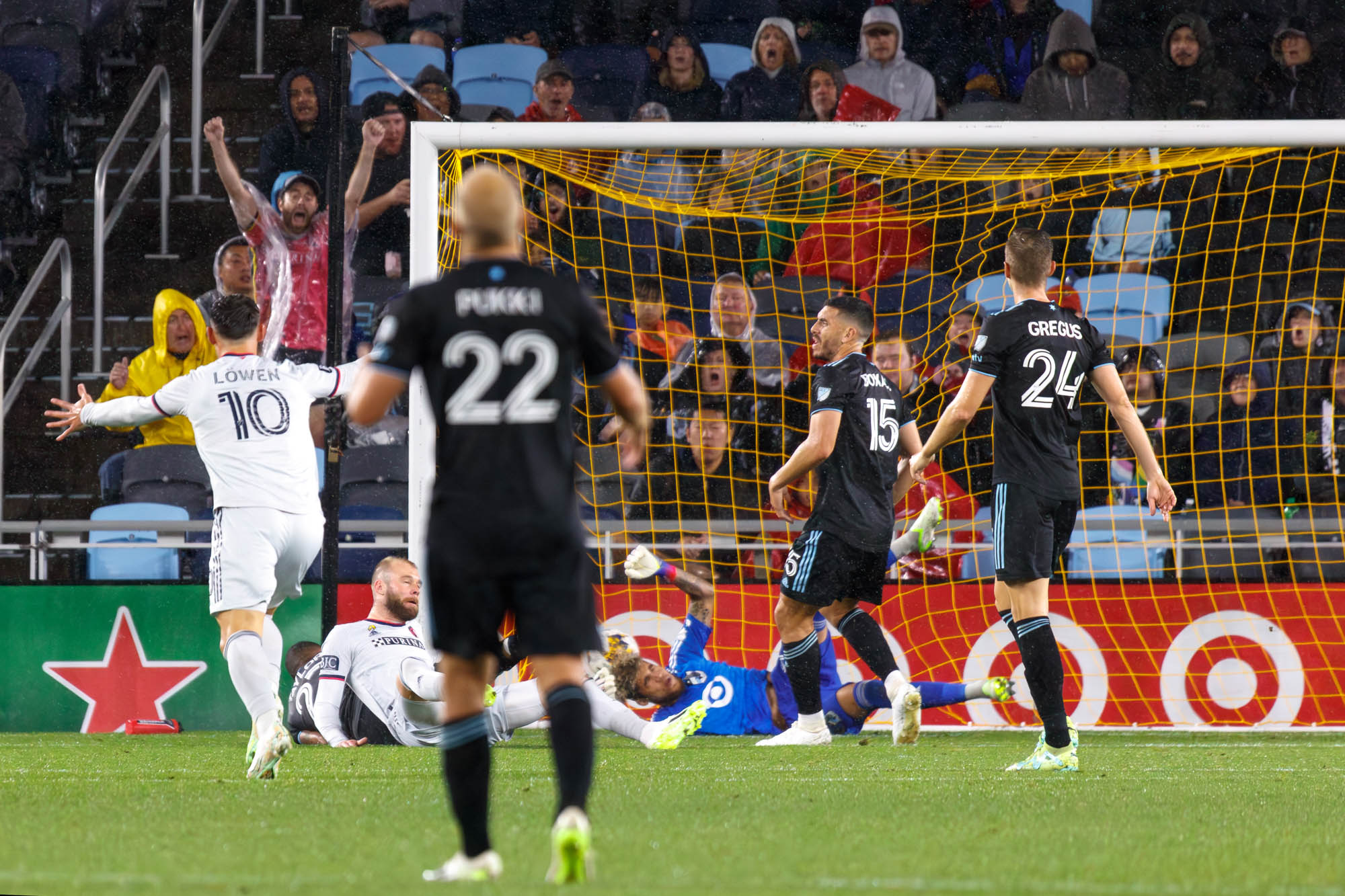 With another home match coming against the San Jose Earthquakes (Saturday September 30), Minnesota has to find a way to make things happen in the second half — or rather, make things not happen for the other team.
"Right now I feel we are outplaying teams and just not getting the results that we need to get or we deserve," said Hassani Dotson. "Now we have a full week and it's time to really push. Once we score, it's like a final. We have to do whatever we can to get points next weekend, that's the goal."
At this stage of the 2019 season, Minnesota United FC had clinched their postseason berth. Now they are playing catch-up with teams that spent most of the latter half of the season in the bottom half of the table. And the dismal home matches, so many of which started well only for the Loons to blow a lead and lose in a sloppy second half, are bringing up vivid flashbacks to the early years of the club's MLS tenure.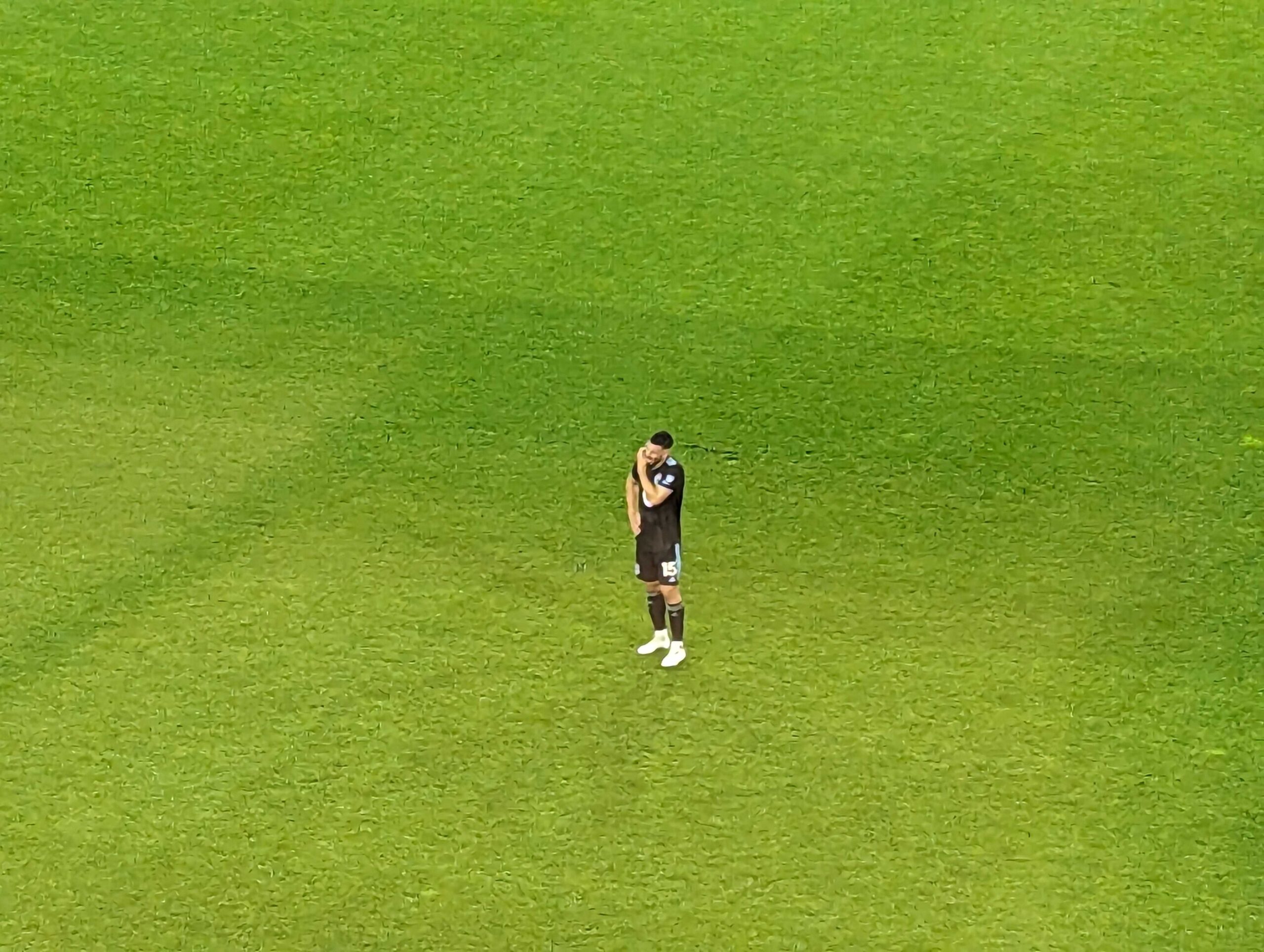 Michael Boxall, often one of the last to leave the pitch (usually staying to help his daughter score a goal), stood pensively, alone, following the 2-1 loss. By the time he slowly left the pitch and turned to applaud the supporters, the Wonderwall had mostly emptied. The scene is reminiscent of another late loss, back in 2018.
On August 4, 2018, Minnesota United was leading Seattle Sounders 1-0 going into stoppage time. A penalty in the 90+1′, converted by Nico Lodeiro, cancelled out Darwin Quintero's 19th minute goal. The Loons were unable to maintain the point, instead collapsing and conceding another goal in the 90+7′ to lose 2-1 after holding a lead for more than 75 minutes.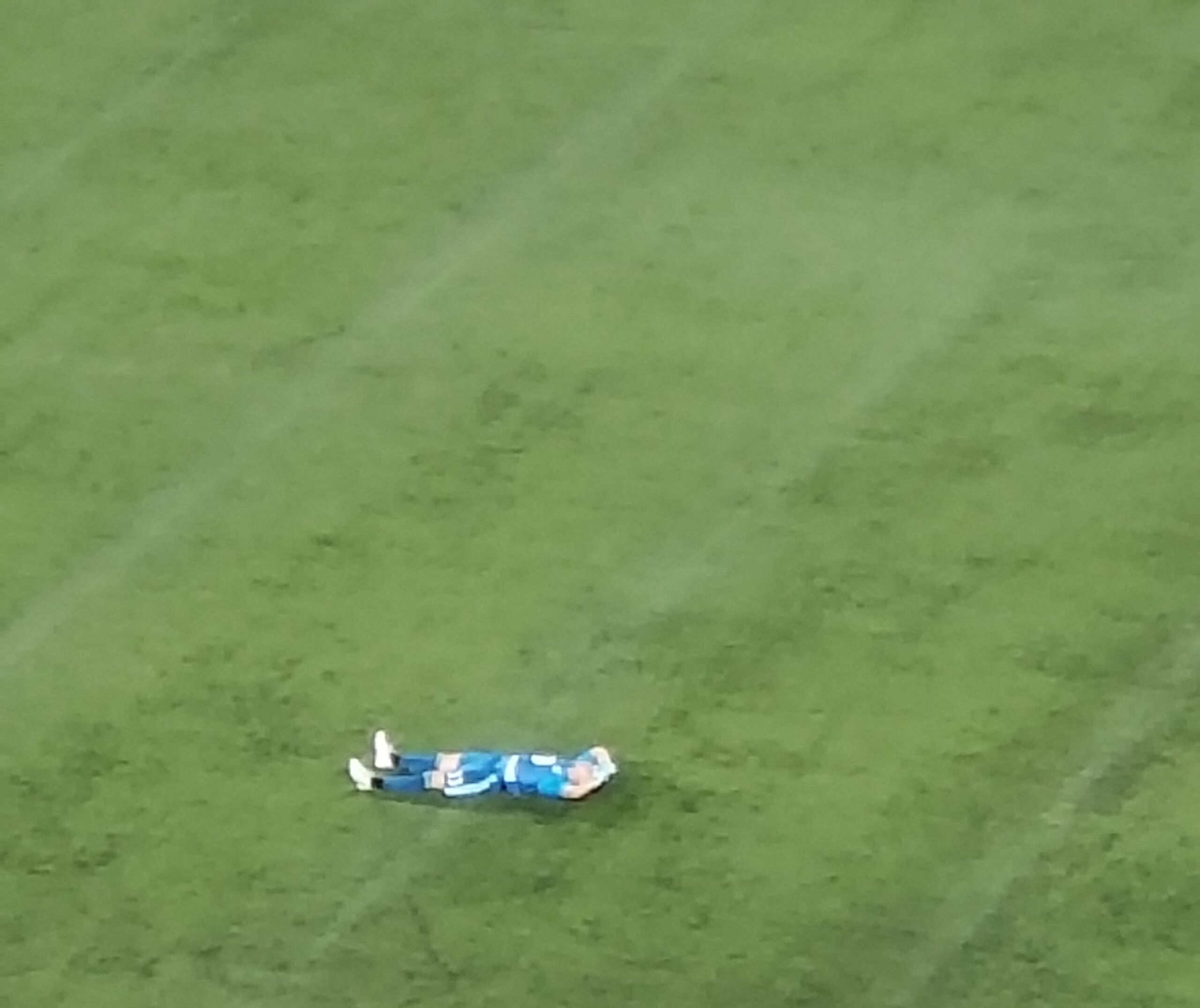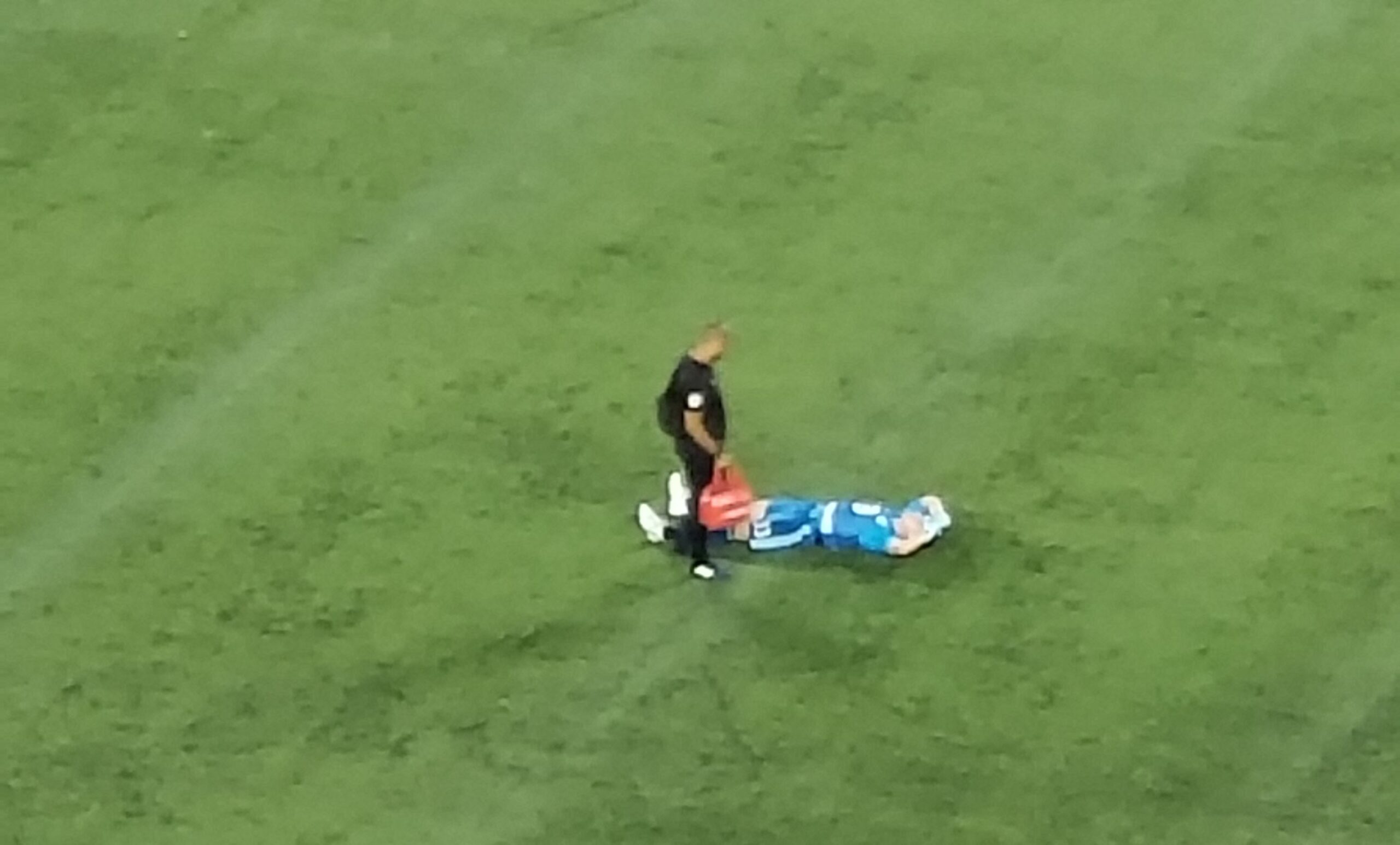 Minnesota goalkeeper Bobby Shuttleworth remained on the pitch long after the whistle. A concerned physio eventually went out to check on him but it was not an injury — he just needed a few minutes to think about those last seven minutes. Shuttleworth may have wished he'd taken a few more minutes. Heath's post match comments in the dressing room could be heard down the hallway in the press room of what was then TCF Bank Stadium* (now Huntington Stadium).
Minnesota United finished 2018 in 10th place (out of 12 Western Conference teams) with 36 points, 13 points behind Real Salt Lake who occupied the sixth and last playoff spot.
The squad has changed a lot since then but every season ends the same as the last. The Loons fly high only to crash out late season or late match. And then they do it again. In this seventh year as an MLS club, Minnesota needs to break the mold, but at this stage, we can say that is unlikely to happen.
Minnesota United is playing for morale now, playing to give their fans something to cheer for, something to build on in 2024. But how many more times will we have to say that?
*Please forgive the Sims-like photo quality. The 2018 photos were taken on an early edition Galaxy at full-zoom from the pressbox at TCF Bank Stadium, positioned at the farthest point from the pitch surface. The Boxall photo, taken with a Pixel 7 from the Allianz Field pressbox, is an improvement. 
---
Northland Soccer Journal thanks our Patrons for supporting our coverage.
If you would like to support independent soccer media, subscribe to NSJ on Patreon.