MNUFC2 Scores PK Win Over Chicago Fire II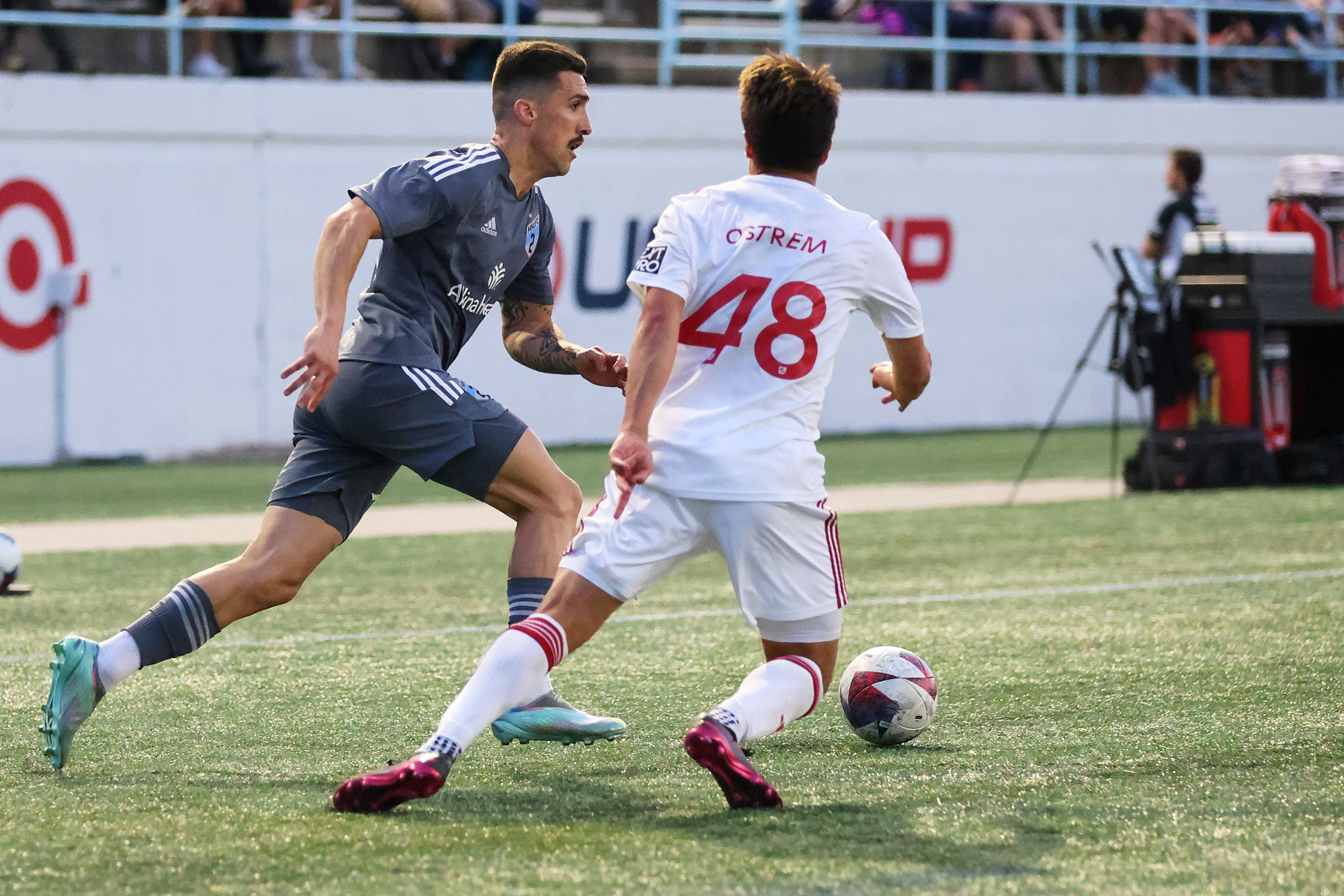 Minnesota United FC 2 played their first home match of 2023 on Sunday evening in Blaine when Chicago Fire II visited the National Sports Center. After going through 90 minutes and ending in a 3-3 draw, MNUFC2 took the penalty kick shootout 3-2 to get the second point.
MNUFC2 entered Sunday's match in Blaine looking to get back on track after having gone winless in the previous three matches, obtaining only one point from that stretch. Chicago entered the match with a four match winless streak. Similar to the Loons that streak came after the Fire won their first two matches of the season against Inter Miami II and Toronto FC II.
Cameron Knowles made only three changes to the MNUFC2 Starting XI, who stayed in the 4-2-3-1 formation that both the first and second teams prefer to utilise.
MNUFC2 blasted out to an early lead in the 14th minute when Molik Khan scored the opener on the rebound, after Chicago keeper Mihajlo Mišković stopped the initial shot from Khan. Four minutes later Mišković conceded a penalty after a foul inside the box. After a stoppage to attend to the Chicago goalkeeper, Patrick Weah stepped up to the spot and rifled his shot to the right while Mišković dove the wrong way, giving MNUFC2 a 2-0 in the 22nd minute.
Chicago's Harlod Osorio cut the lead in half with his 36th minute tally. Osorio's goal did not come easy as after receiving a pass from Justin Reynolds near the top of the box, he battled MNUFC2's Carlos Leatherman for nearly 10 yards before being able to manage a shot while sliding. The two sides would stay at a 2-1 scoreline to end the first half of play. Following halftime, Chicago subbed in Patrick Los to replace the injured Mihajlo Mišković in goal.
The 56th minute saw Chicago Fire II take the lead on an incredible play and an incredible defensive breakdown on Minnesota's part. The ball was worked down the left side of the pitch and defender
Charlie Ostrem sent in a cross from near the left edge of the 18 yard box. Simultaneously an unmarked Omari Glasgow ran in down the right side, timing perfectly to head Ostrem's cross into the goal to draw the match level at 2-2.
Diogo Pacheco said following the match:
"I think everyone can tell it was a rollercoaster: starting with a 2-0 [lead] and then going 2-2, and then get the goal at the end. I feel like we've got to have more courage on the ball. I think that's a really big part of our game, and we're getting better at it. We've just got to be more confident with the ball and play our game, possession and just go from there, learn from today. I still think it was very good from the boys to get the two points at the shootout."
Nine minutes after Glasgow's goal Chicago struck again to make it 3-2. Once again Omari Glasgow was involved with the goal, sending a low cross to Billy Hency at the top of the six. Hency finished the play with an easy tap in past an out of position Fred Emmings. It would take until the 90th minute for MNUFC2 to get saved from the jaws of defeat. After receiving a pass from Carlos Leatherman, Diogo Pacheco took a shot that clipped Chicago keeper Patrick Los's foot, sending it straight to defender Eric Leonard who accidentally chipped it into their own goal to draw the match even at 3-3.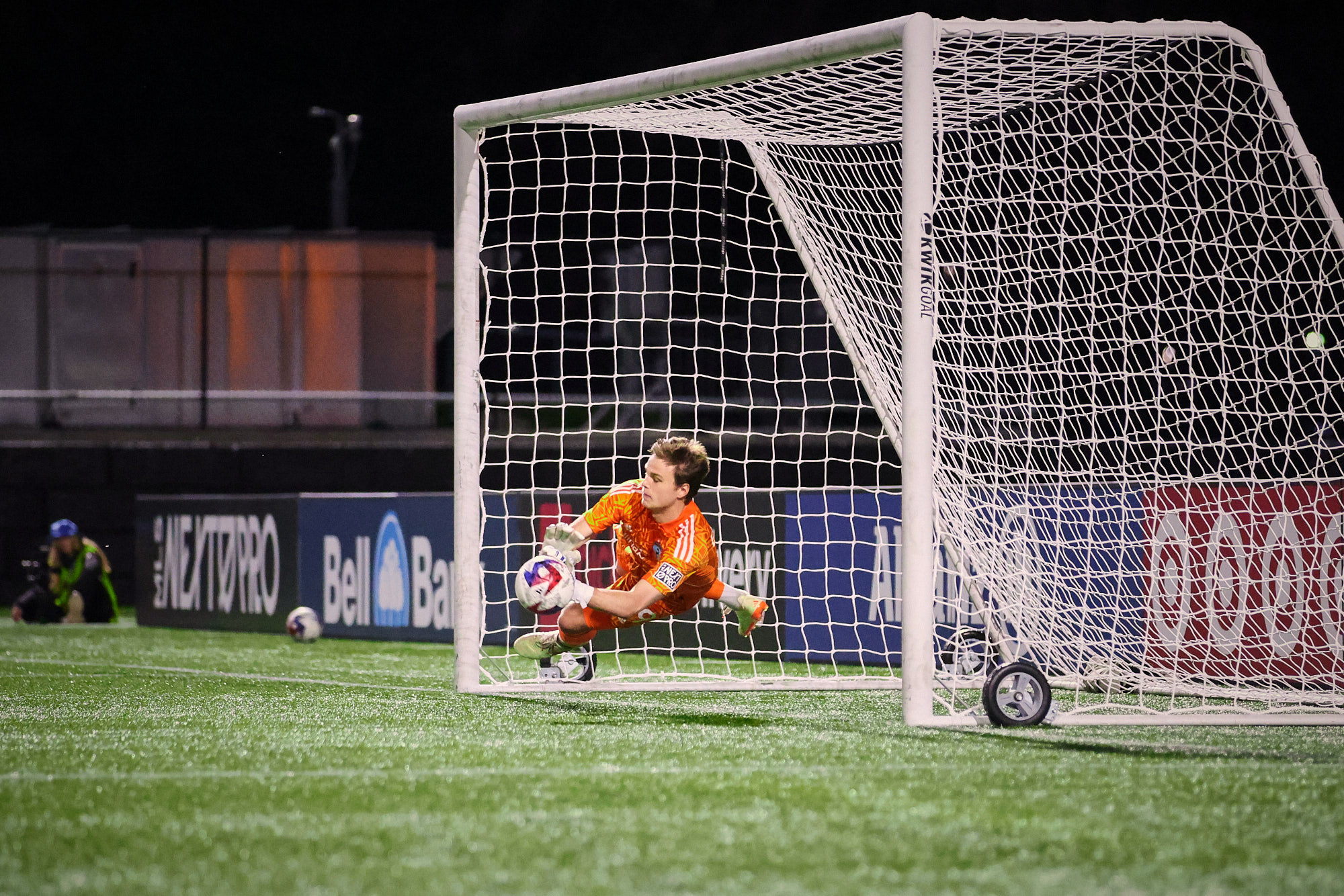 For a second straight match MNUFC2 went to penalties to decide the second point, after each side being awarded one for the regulation draw. Going just the minimum five round, Minnesota won the PK shootout. Uche, Pacheco, and Richardson made their shots while O'Driscoll and Gbo were unsuccessful on theirs. Fred Emmings only allowed two shots to be made by Chicago and won the match on a relatively routine diving save on a shot from Omari Glasgow in the 5th round.
Post match head coach Cameron Knowles said about the Tacoma Defiance:
"They're a very good team and always have been. They've got one of the strongest youth pipelines in Major League Soccer. They get guys playing for their second team from a young age, so they've been good to start this year, and it's going to be a very difficult game for us, no question. We've shown that we can be resilient. We've shown that we can get points on the road. I think the first six games and the experiences that we take from those will stand us in good stead."
The Twos will face Western Conference 3rd place Tacoma Defiance on Sunday May 14th at 10pm at Starfire Sports Complex in Tukwila, WA.
---
Northland Soccer Journal thanks our Patrons for supporting our coverage.
If you would like to support independent soccer media, subscribe to NSJ on Patreon.